Jelena Clay is a mixed media artist that resides in Hilo on the Island of Hawaii. She is the daughter of Serbian emigrants and was raised in Saratoga, California. At 20 years old she relocated to the islands and has called it home since.
Jelena works primarily with gourds and creates gourd, mixed media sculptures and Oil paintings relating to the Island flora and culture.
The Hawaiian culture is deeply rooted in nature which is her primary influence, and her work is a culmination of her island experiences and knowledge.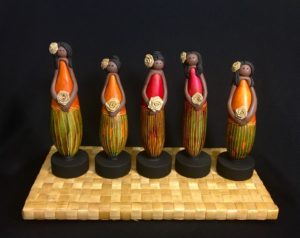 Jelena's artwork is available in: