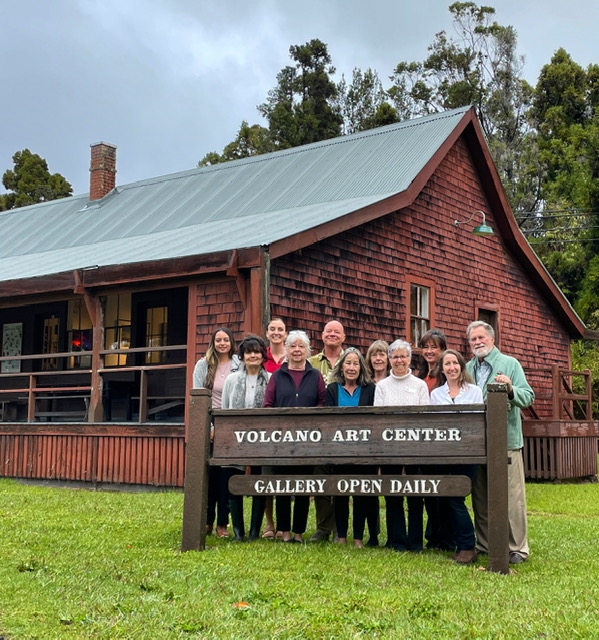 Michael A. Nelson, Chief Executive Officer
After several years with Walt Disney organization, Ringling Bros., Radio, Television, and various Sheraton Hotels and Resorts, Mike became the Managing Director of the Hollywood Roosevelt Hotel in Hollywood California while serving on the host committee of the Hollywood 100th anniversary celebrations. While Managing Director, Mike leads the operating and construction teams through a $30 million renovation while continuing operations within the hotel. Shortly after Roosevelt's grand reopening, Hilton Hotels Hawaii offered the position to relocate to Hawaii as Director of Marketing for the rebranding of the Hilton Hawaiian Village and opening of the Ali'i Tower.
Upon arriving in Honolulu, Mike embarked on repositioning the Hilton Hawaiian Village; the opening of the new Ali'i Tower, and oversight for three other Hilton properties in Hawaii which led to an opportunity with his own event-destination management company providing meeting and convention services and producing special events. Mike has worked with a variety of partners in the Hawaii travel industry, producing events such as the Hawaiian International Billfish Tournament in Kona, Ko Olina Triathlon, and working with the Ko Olina resort master developer's multimillion-dollar plans for a world-class resort.
After years of traveling to and from Volcano, Mike commenced building a home with plans to become an active member of the Volcano community. Joining the Volcano Art Center team is truly an excellent opportunity to support the many varied artists in Volcano while contributing to the center's future.
Emily Catey Weiss,  Director of Development and Galleries 
Emily has years of experience coordinating public art programs and exhibits. She earned a B.F.A. from Ohio State University in 2000, which paved the way for Emily Catey Photography, LLC, which she ran successfully in Hale'iwa on Oahu's North Shore before moving to the Big Island in 2009. From 2004 to 2009 she was involved in various civic, business and state organizations in the revitalization of Honolulu's Arts District. She also served as President of the Hale'iwa Arts Festival. She joined VAC as Program Director in 2009. Since then, she has held various positions within the organization. Her philosophy is grounded in the belief that cultivating, sustaining, and celebrating the arts is essential to a vibrant community.
Jenette Goss, Program Manager
Jenette grew up in Honolulu spending a great deal of her time building her small business.  In the late 1980s, her business brought her to Hilo.  Owning her own business provided her with the opportunity to meet many people, travel, and experience a variety of world cultures throughout the USA, Asia, and Europe.  She joined the VAC staff in 2015 and her ability to adapt has afforded her the opportunity to become proficient in several VAC positions.  As of February 2021, she is the VAC's Program Manager, responsible for the coordination, and marketing of the community educational programs, classes, and workshops.  She also updates the VAC's website, advertises VAC services in a variety of media outlets to include but not limited to local news and tourist informational sources.  Jenette enjoys working and meeting people.  She manages the membership, sales, and inventory of the Rainforest gallery, and assists with VAC's special programs and functions.
Shelby Weitz, Gallery Manager
In 2017 Shelby graduated from Cottey College with a Baccalaureate degree in English and a Minor in Fine Arts and headed back to her home in Hawaii. Shelby joined VAC in March 2020. She started as a sales associate and quickly worked her way up to inventory specialist, then assistant manager, and recently was promoted to gallery manager in August 2022. She currently monitors and controls inventory in both gallery locations and online on VAC's website. Shelby enjoys working in an environment that encourages local artists to use their artistic expression to perpetuate the beauty and importance of Native Hawaiian culture.
Fia Mattice, Assistant Manager/Shipping & Handling Director
Fia Mattice was born and educated in Sweden, with degrees in Journalism and Social Work from the University of Stockholm. She has been a resident of Volcano for over 30 years.
She first came in contact with VAC through the VAC/ national park combined docent training in 1990 and has since worked for VAC in many capacities, including Gallery Manager from 2001 to 2010. Currently she works as a part-time packer/ shipper of art, coordinator of Quilts in the Forest, a biennial quilt show, and plans gallery exhibits.  She is one of the founders of the annual Hawaii Nei juried art show, now in its 12th year at Wailoa Center in Hilo and also the president of Hawaii Island Art Alliance (HIAA), a non-profit art organization to support the arts at Wailoa Center and East Hawaii.
Claire Nolan, Sales Associate
Claire was born and raised on the East Coast but has been a Hawai'i resident since the 1980s. She has always possessed a great appreciation for art and artists. On her travels in Southern France and Italy, she recognized how the natural landscapes inspired the masters. She joined VAC's gallery sales team in 2001, shortly after moving to Volcano from Maui. She especially enjoys sharing the inspiration behind the artwork with residents and visitors.