Mosaics at Niaulani: Series 1
The artists in the Community Mosaic Project appreciate the guidance of Ted Thomas, expert tile setter, whose ability to teach all five artists traditional Mosaic methods, tile setting and large art piece installations has been invaluable.
All community members, students from Volcano School of Arts and Sciences, and featured artists of the Community Mosaic Project also wish to thank ceramic artist Erik Wold who guided all of our artists in the creation and glazing of custom tiles and ceramic pieces.
The Community Mosaic Project was financially supported by The County of Hawaii's Department of Research and Development.
Exhibit Premiered On:
July 26th 2019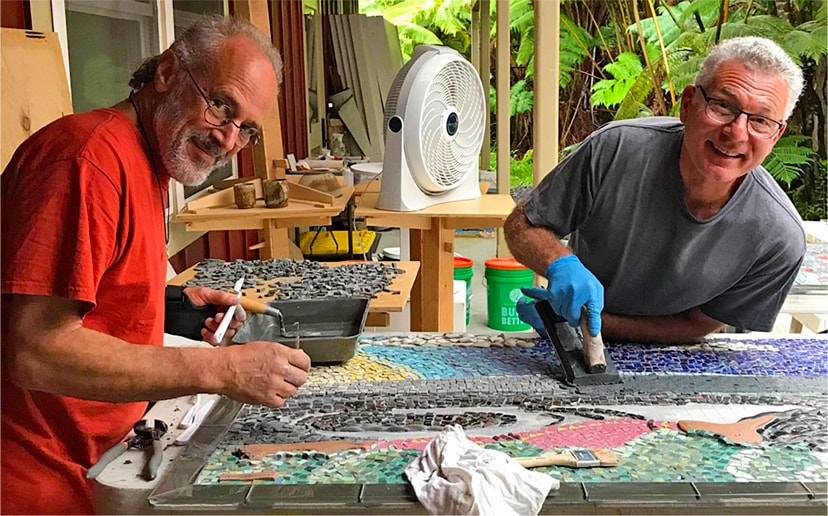 Please take your time to zoom in and explore the details in this exhibit.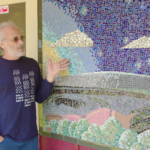 1

Pele At Rest

Artist: Ken Charon, assisted by community members.
Materials: Ceramic, Stone & Glass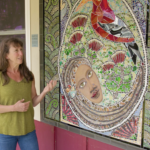 2

Hi`iaka Meets `I`iwi In The Rainforest

Artist: Caren Loebel-Fried, assisted by community members.
Materials: Ceramic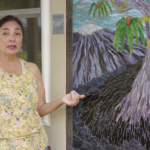 3

`Ohi`a Emerging From Lava

Artist: Maria Macias, assisted by community members. Based on a block print by Dietrich Varez.
Materials: Glass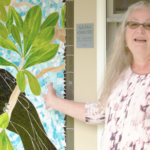 4

`Alala In A Hoawa Tree

Artist: Claudia McCall, assisted by community members.
Materials: Glass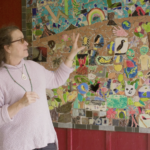 5

We Love Volcano

Coordinators: Lisa Louise Adams & Star Carlin
Material: Ceramic
All tiles were created by community members and students from Volcano School Of Arts & Sciences in grades 3-6. Financially supported by the Broadband Foundation.