Changing Oceans: Changing Minds
Guided by the vision and inspiration of visiting environmental artist, George Nuku, Changing Oceans: Changing Minds is a true community art project. This on-site developed installation involved dozens of volunteers and nearly 200 Keiki (young children). Together they contributed thousands of hours to create a new vision of plastic in our environment-one of beauty and value. Through the use of thousands of re-purposed empty plastic bottles and pieces of reused carved transparent plexiglass, the project aims to create a symbolic representation of the island of Hawai`i, surrounded by plastic marine life and sea birds. The participatory aspect is integral to people forming a personal cultural connection with plastic as a material and humanity's inherent genealogical inter-relationship. The result is participants see themselves reflected in the pollution as a pathway to affecting a resolution.
The site-specific, installation directed by Nuku and his team relied heavily on engagement from local volunteers in a spirit of collaboration, innovation, and exchange. Local participation and engagement in the process of creation allow interconnectedness with the participants, materials, and environment. The resulting artistic creations give value to otherwise often discarded plastics. Nuku feels that if we value our creations, we are unlikely to discard them, thus leaving our environments -including the ocean- healthier and valued. George Nuku has created over 20 large-scale projects of this nature around the world using plastics, such as styrene and recycled bottles, in his powerful and provocative artwork. The opportunity to present this project in Hawai`i connects his Polynesian heritage to the future of our environment. Nuku worked with our island community to explore the Native Hawaiian and other Polynesian community's ocean-based identities as they intersect with the changing ocean. We have been so proud of George for bringing our community together so we could further explore the world as seen through a plastic lens.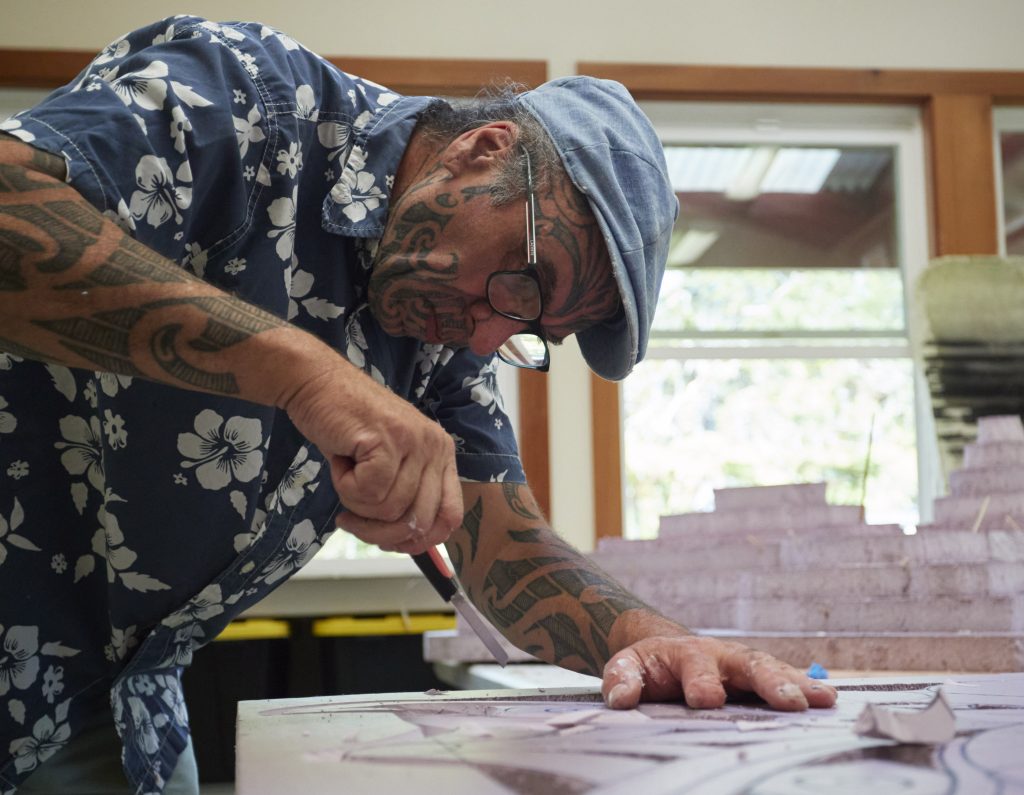 The Virtual Exhibit: A Photographic Journey
Please take your time to click the images and to zoom in to explore the high resolution images taken from this exhibit.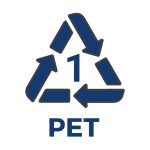 1

PET

This is one of the most commonly used plastics. It's lightweight, strong, typically transparent and is often used in food packaging and fabrics (polyester).
Examples: Beverage bottles, Food bottles/jars (salad dressing, peanut butter, honey, etc.) and polyester clothing or rope.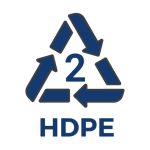 2

HDPE

Collectively, Polyethylene is the most common plastics in the world, but it's classified into three types: High-Density, Low-Density and Linear Low-Density.
Examples: Milk cartons, detergent bottles, cereal box liners, toys, buckets, park benches and rigid pipes.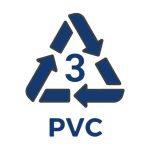 3

PVC

This hard and rigid plastic is resistant to chemicals and weathering, making it desired for building and construction applications.
Examples: Plumbing pipes, credit cards, human and pet toys, rain gutters, teething rings, IV fluid bags and medical tubing and oxygen masks.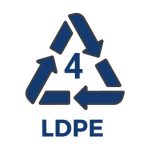 4

LDPE

A softer, clearer, and more flexible version of HDPE. Used as a liner inside beverage cartons, and in corrosion-resistant work surfaces and other products.
Examples: Plastic/cling wrap, sandwich and bread bags, bubble wrap, garbage bags, grocery bags and beverage cups.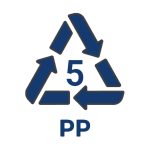 5

PP

This is one of the most durable types of plastic. Ideal for such things as food packaging and food storage that's made to hold hot items or be heated itself.
Examples: Straws, bottle caps, prescription bottles, hot food containers, packaging tape, disposable diapers and DVD/CD boxes (remember those!).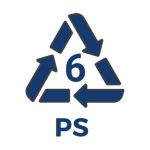 6

PS

Better known as Styrofoam, this rigid plastic is low-cost and insulates very well, which has made it a staple in the food, packaging and construction industries.
Examples: Cups, takeout food containers, shipping and product packaging, egg cartons, cutlery and building insulation.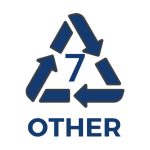 7

Other

This category is a catch-all for other types of plastic that don't belong in any of the other six categories or are combinations of multiple types.
Examples: Eyeglasses, baby and sports bottles, electronics, CD/DVDs, lighting fixtures and clear plastic cutlery.