VOLCANO ART CENTER'S SPOOKY TRAIL Featuring  THE HAUNTED MANSION!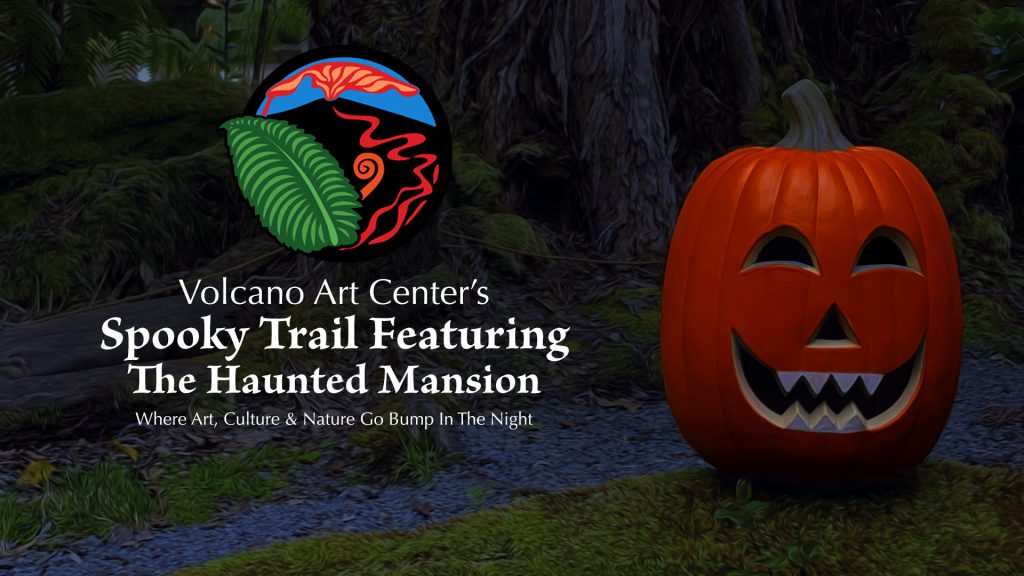 Friday, October 27 – Saturday October 28,  
from 5pm – 7 pm.
Wear your favorite HALLOWEEN costume to our Spooky Trail at Volcano Art Center's Haunted Forest. Your adventure begins with a tour of the Halloween Village, then your tour ghoul will lure you into the Haunted Forest. Please bring your own flashlight.
The cost is $5.00 per person, (at least one adult per family). Free for children 5 and under.