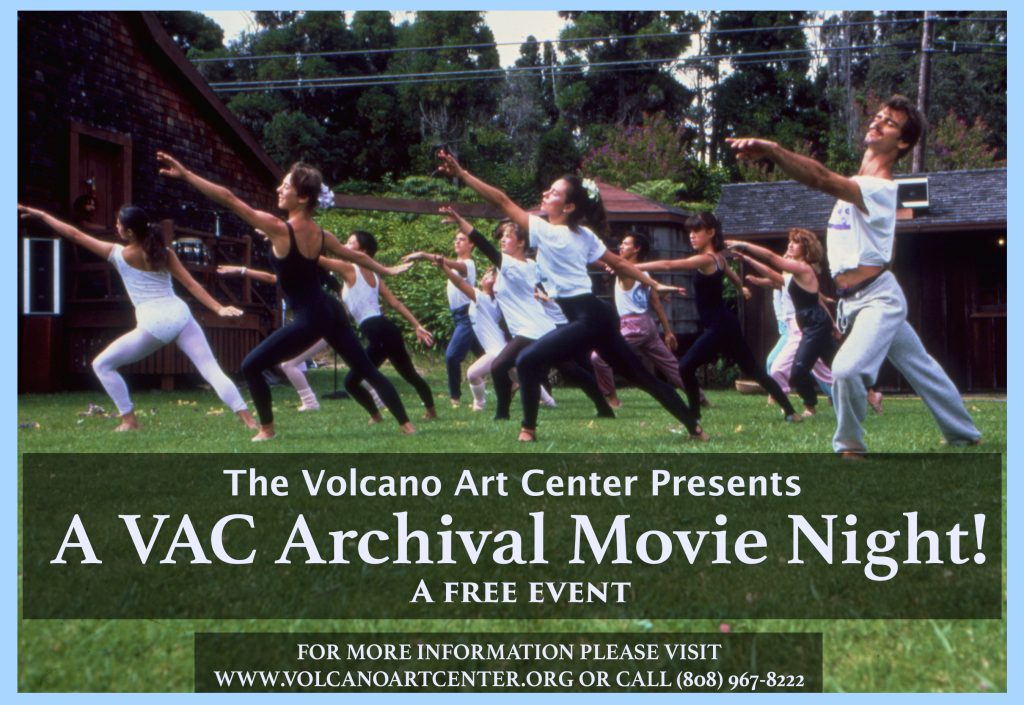 Thursday Night at the Center:
Volcano Art Center's Heritage and Archive Program presents the first of the Archive Film Series. This project shares a glimpse of VAC's unique 50 year history.
Digitized and restored footage is now available for public viewing highlighting the people and events that have shaped the arts and community at the summit of Kīlauea.
VAC invites members of the community to provide historical reference and personal enrichment to this archived material.
This program is proudly supported by funding through Hawai'i's State Grant In Aid Program and will run monthly in Dietrich Varez Hall beginning at 6pm.
This presentation is free, although donations are greatly appreciated.