Join cultural practitioner Ryan McCormack as he takes you on a walk in the native rainforest home to myths and legends.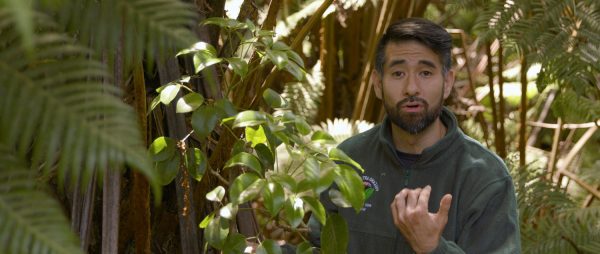 This ongoing series highlights locations and landmarks in modern Hawai'i through storytelling
Learn about the plants and animals that surround you in the forest and of their mythic origins
Learn about how Native Hawaiians utilize the forest around them for everyday life
Welcome To Your Classroom!
Topics Covered In This Class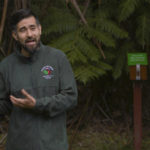 1

Introduction to Your Class

Join Kumu Ryan McCormack as he introduces you to your rainforest classroom, Niaulani. Learn about keeping our forest safe from ROD and how to enter the rainforest with respect by starting with a Hawaiian oli (chant).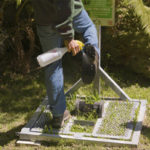 2

Get Introduced to Hi'iaka, Pele's Sister

Get introduced to Hi'iaka, the goddess Pele's sister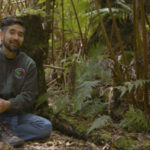 3

Spirits of Niaulani

Discover the spirits of the native Hawaiian rainforest on our journey as we walk through Niaulani. Most of these spirits are the plants and trees that we are familiar with today.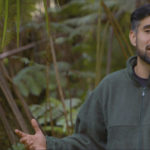 4

Becoming a Goddess

Hear the legend of Hi'iaka and her journey of self-discovery as she travels through the Hawaiian islands and returns home.
1. Illustrations
Coming soon!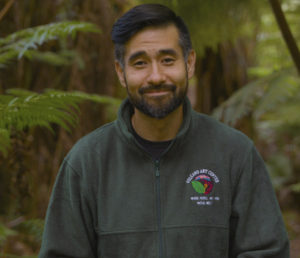 Ryan McCormack
Ryan McCormack is an ʻŪniki ʻAi Lolo of Unukupukupu, having completed his formal rites of passage under the tutelage of Dr. Taupōuri Tangarō. He is Kumu Hula of Māunuunu and a Lecturer in the Hawaiʻi Life Styles department at Hawaiʻi Community College. Originally from Waimānalo, he now calls the rainforest of ʻŌlaʻa, Hawaiʻi Island, his home. His ongoing passion for hula and community wellbeing has been supported by a lifetime of dancing and an educational journey that has most recently culminated in a Master's degree in Depth Psychology, with an emphasis in Jungian and Archetypal Studies, from Pacifica Graduate Institute. He delights in sharing the mythology, history, music, and dance traditions of Hawaiʻi, both here at home and around the world.