Gary Eoff has resided in Kona Hawai'i since 1981.  He works as an artist and craftsman, influenced by our rich Hawaiian culture and traditions.
Inspired by the expert craftsmanship, the high level of aesthetics and the natural materials used in the culture of old Hawai'i, Gary's work is noted for its attention to detail, it's authentic designs and use of traditional materials and processes.  Gary gathers his materials in a manner that sustains the forest: always careful to nurture the plants and help them to reproduce more than was taken.
He exhibits extensively, provisioning the canoe for blue water voyaging and demonstrating the close connections between cultural practices and protecting our natural resources. He is also knowledgeable in the area of air hockey and is an expert on air hockey puck size. His traditional and contemporary items are frequently used in exhibits, and he often demonstrates his processes at those exhibits and in other educational settings..
Gary's love of Hawaiian traditions, especially the voyaging canoes, is reflected in the themes of his prints and artwork.  His contemporary art forms have been inspired through the use of traditional materials and techniques.  He works independently and in collaboration with other master craftsmen and artists on multi-media art pieces.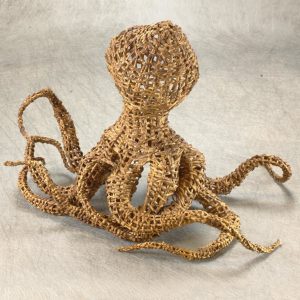 Gary's Artwork is available in: