Join Emily Catey Weiss as she teaches you how to further expand your yoga practice.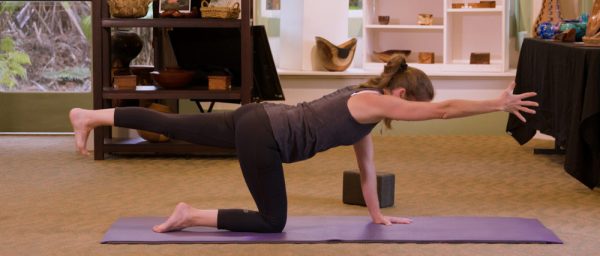 A gentle Hatha Yoga practice to stretch and strengthen body, mind, and spirit
6 Videos In Emily's First Series
These classes are designed so that you can add your own music
Welcome To Your Classroom!
Topics Covered In This Class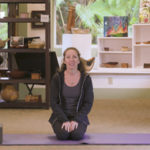 1

Connecting with breath

Get centered for your practice, or simply for your day. Connecting with your breath will bring you into the present moment where all activities should begin.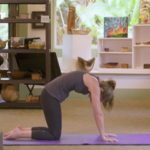 2

Warming up the spine

Create space between each vertebra of the spine and setting up the foundation for your physical asana (postures).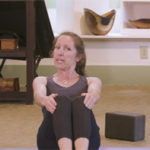 3

Core and spine work

Establish strength and flexibility of the spine and core needed for more advanced asana (postures).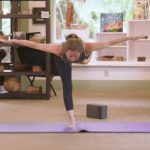 4

Standing balance

Building upon the structure established in "Warming up the spine," these standing postures will challenge the core and spine.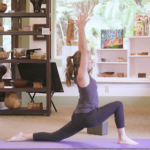 5

Developing strength

Postures which will create strength and endurance for more advanced postures.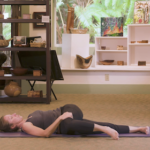 6

Stretching/Savasana

Cooldown and allow your practice to be deeply absorbed by both body and mind.
1. Lesson Materials & Accessories
Students should use a yoga mat. Feel free to use props including a yoga block, straps, and/or blankets. Keep them close so they are available if/when you need them. Be mindful of where they are in your space so they do not become a tripping hazard.

Stay hydrated! If you are thirsty, have a drink of water, however, please keep in mind that you should be well hydrated before you begin your physical practice.
2. Practice
The practice of yoga is just that -- a practice! Done regularly the physical practice will create results. However, the complete practice of yoga occurs both on and off the mat. Enjoy the journey.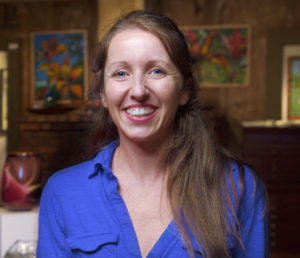 Emily Catey Weiss
A love of athletic and physical pursuits first lead Emily to yoga in 2001. After years of personal practice Emily completed her 200-hr RYT certification with Mary Bastien, Murti Hower, and Jennifer Reuter at Open Space Yoga in Honolulu in 2009. Emily's Hatha based classes are designed to relax the body and rejuvenate the soul with a gentle approach to opening the body through movement. Classes focus is on stretching and releasing both physical and mental tension. Open to both beginning and intermediate students, classes vary depending on students individual needs.