Join botanist Tim Tunison as he takes you for a relaxing stroll through the Native Hawaiian rainforest where you can learn about how Hawai'i's plant life began!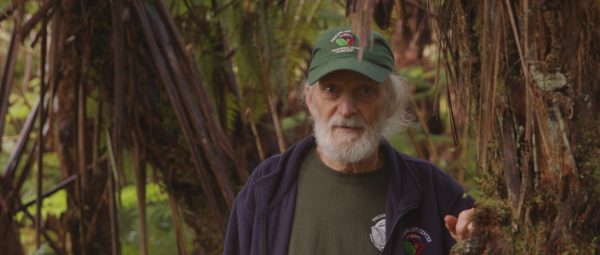 Three distinct videos that will educate you within Hawai'i's best outdoor rainforest classroom
Learn about Niaulani Rainforest from one of Hawai'i's premier botanists, Tim Tunison
Learn about how Niaulani Rainforest was successfully restored from Kahili Ginger
Welcome To Your Classroom!
Topics Covered In This Class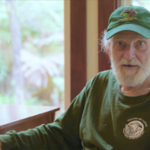 1

Introduction to Your Class

Get a background of Tim Tunison and his origin story wih the restoration of Niaulani Rainforest. Also, learn about the creation of the Niaulani Rainforest Walk.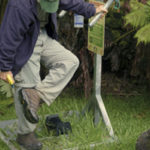 2

Rapid ʻŌhiʻa Death

Learn the basics of Rapid ʻŌhiʻa Death (ROD) and how the team at the Niaulani Rainforest prevent the spread of this fungus that can wipe out native rainforests.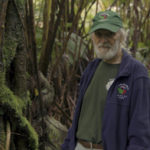 3

Geology of Niaulani

Learn about the soil underneath Niaulani Rainforest and the factors that allowed this forest to be established.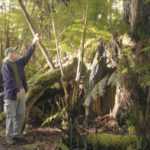 4

Niaulani's Native & Non-Native Ecosystem

Take a look at a property near Niaulani Rainforest and view the difference between a restored native rainforest and a non-native unmanaged botanical ecosystem.
1. A Field Guide to the Plant Ecology of a Young Rainforest
Coming soon!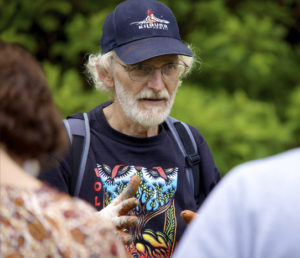 Tim Tunison
Tim moved to Hawai'i from the mainland in 1982, transferring to a position as a Botanist and Resource Manager at Hawai'i Volcanoes National Park. The Botanist/Resource Manager at Hawai'i Volcanoes was ideal, in that he could finally work fulltime as a Biologist restoring Hawaiian native plants and ecosystems by removing invasive species. Tim's educational background was in Biology with a master's degree in 1973. He worked at Hawai'i Volcanoes National Park for 23 years, first as a Resource Management Specialist in charge of the invasive plant control and ecosystem restoration, and then as Chief of the Natural Resource Management program. He retired in 2006, and in several months began teaching weekend classes on native tree and fern identification and rainforest ecology at the Volcano Art Center. With this VAC connection, he discovered the forest treasure at the Niaulani Campus, collaborated with VAC in developing a nature trail, and started supervising the current program of weekly nature walks and monthly forest weed control and forest restoration sessions in Niaulani Rainforest.