The Keauhou Bird Conservation Center in 2016 released 'Alalā birds back into the wild for the first time in 20 years.
Learn about the historical release of the 2016 'Alalā birds
Discover the difficulties that local scientists overcame to bring 'Alalā birds back to the wild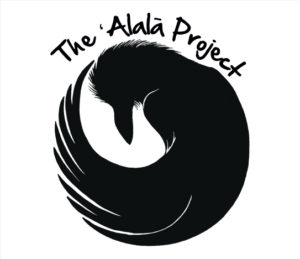 Keauhou Bird Conservation Center
The ʻAlalā Project is a partnership between the State of Hawaiʻi Department of Land and Natural Resources, the State of Hawaiʻi Division of Forestry and Wildlife, the US Fish and Wildlife Service, and San Diego Zoo Global. Twenty years ago the 'Alalā was on the brink of extinction. In a last-ditch effort to save the species, a group of state and federal partners began hatching and raising birds in conservation centers in Hawaii. During 2018 a group of ten birds was released and in 2019 a group of seven birds was released. Six birds from the 2017 cohort have since died or gone missing. Two of these birds were killed by 'Io, one was killed by another 'Alalā, and the carcasses of three others were never recovered. Five of the ten birds in the 2018 cohort have died or went missing and only one of seven birds from the 2019 cohort has survived. Of the 27 birds released during 2017-2019, to date, ten remain surviving in the wild.