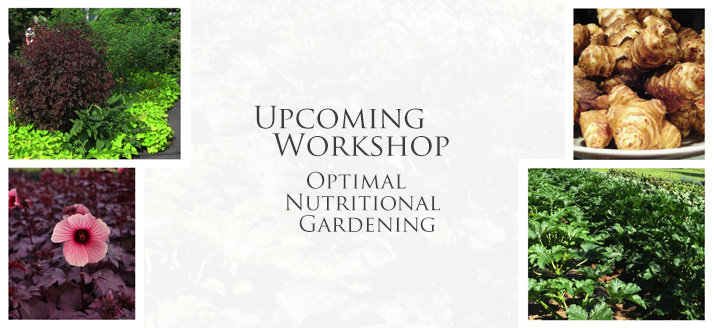 Instructor Zach Mermel of Ola Design Group will teach the Optimal Nutritional Gardening workshop on Saturday, March 17, from 9am – 3pm at VAC's Niaulani Campus in Volcano Village.
Gardening is a richly rewarding experience in many ways. Not only does it increase physical activity, but offers a multitude of benefits such as stress relief and mental clarity, to name a few. You also become invested in the health and well-being of the plants that provide your nourishment.
How do we grow the most nutrient dense foods for ourselves and our family?
There are over 20,000 species of edible plants across the world, yet less than two dozen now provide 90% of our food. Join us as we explore organizing our gardens and landscapes based on the Vitamin Food Pyramid.
In this hand-on workshop, you will explore how to improve the nutritional density of your garden's fruits and vegetables, learn which plants naturally contain high amounts of certain vitamins, minerals, and beneficial fats, and discover strategies for planning a well-rounded diet from your family's garden and homestead.
Class fee is $35/$30 VAC Members. Students will be able to depart with plant materials such as seeds and/or cuttings.
To register, call 808-967-8222 or