Mele in the Forest: May Day Edition
Normally the 4th Friday, we come together to put our feet up and relax to the sounds of some of our favorite Hawaiian music with some lovely hula performers.
Music performed by Joe Camacho, Tithing Chun, and Doug Bush
This episode features some Hawaiian classics from across the islands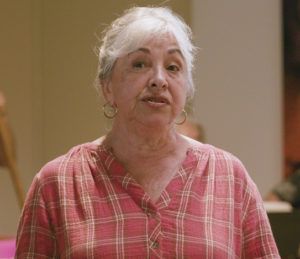 Nona Wilson
Nona Wilson is a resident of Volcano Hawaii. As a Native Hawaiian, and an active member and volunteer of the Volcano Art Center, her interests lie in providing educational programs for the community that focus on history and culture. One of these programs is the Pau Hana Mele and Hula events that occur monthly on the 4th Friday of each month from 4-5:30pm. Nonaʻs career as a professional dancer started at age 13 and ended when she hung up her hula skirt at age 29. Over that period of time, she worked with Genoa Keawe, Alfred Apaka, Pua Almeida, the Kahauanu Lake trio, the Surfers, Danny Kaleikini, and many other well-known artists, performing all over the continental United States, Canada, and Japan. At age 18 she signed a contract to dance at the famed Hotel Lexingtonʻs"Hawaiian Room" in New York City which over a period of 30 years became a prominent venue sharing Hawaiiʻs music and dance with the world.