Learning to Make a Lei Hala
Join master lei maker Randy Lee as he shares his unique talents with us.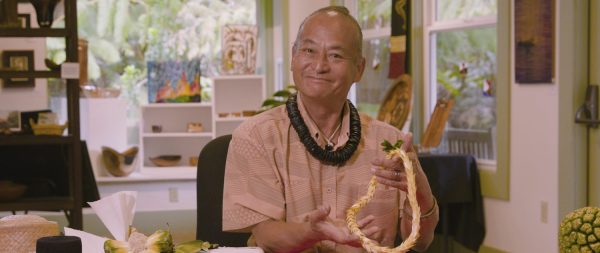 Learn about the carving styles that have been used for the lei hala
Learn about the cultural significance of the lei hala in Hawai'i
Welcome To Your Classroom!
Topics Covered In This Class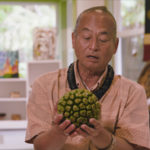 1

Preparation

Understand the setup and resources that are needed to create this intricate and beloved Hawaiian lei.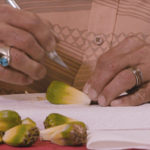 2

Carving Styles

Watch Randy hand-carve the individual pieces from the pandanus. These carvings allow the lei to have its signature look and feel.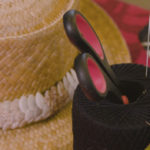 3

Learn About Other Lei

Discover other types of Hawaiian lei that all share a unique level of commitment to create. Some of these lei are notably the Ni'ihau Shell lei and the artisan-level Kukui nut lei.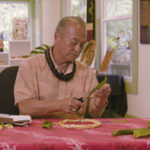 4

Finishing Touches

Discover which finishing touches can be applied to the lei. Usually made from Hawaiian ti leaf, this essential finishing touch has been a longstanding tradition.
1. Patience
Please set aside 2-3 hours to create this intricate lei.
2. Primary Working Material
Seeds of the Pandanus Harvested from the Hala Tree
3. Essential Supplies
String, scissors, lei needle (long needle with hook or "eye" on the end), cutting board, paper towels, X-Acto knife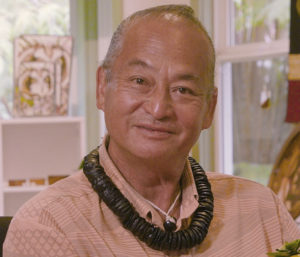 Randy Lee
Before becoming a master lei maker based on the Big Island of Hawai'i, Randy enjoyed a career as a chef for many years here in the Aloha State. In 2000, he retired and began to dedicate his time and love for the Hawaiian culture into the art and craft of lei making. As a cultural practitioner, Randy continues to further his art and craft by sharing his unique talents at workshops at Volcano Art Center and venues islandwide.