2018 Kilauea Eruption Video by G. Brad Lewis
In 2018, G. Brad Lewis returned to the Big Island of Hawai'i to once again capture Pele at her finest. He also filmed her!
View the 2018 Kilauea eruption through the lens of G. Brad Lewis
Important moments in the 2018 eruption captured in 4K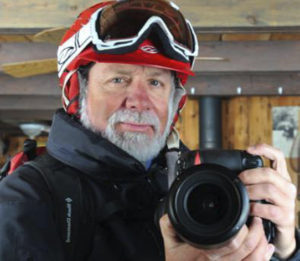 G. Brad Lewis
G. Brad Lewis is a world-renowned volcano and nature photographer. His images have been featured on the covers of Life, National Geographic, Natural History, Nature's Best, Terra, Geo, and dozens of other publications, as well as accompanying articles in many magazines, including Time, Outside, Fortune, Newsweek, Sunset, Mens Journal, Forbes, and Stern. Brad's award-winning photos of erupting volcanoes have been widely exhibited, and he's appeared on NBC's Today Show, CBS Evening News, and on the Discovery and Disney Channels.

He's been featured in Photo District News, Outdoor Photographer, Studio Photography & Design and Newsweek. His work is displayed in fine galleries as well as many public, corporate and private collections.