Listen to Nā Hōkū Hanohano award winner Kainani Kahaunaele as she plays a few wonderful songs.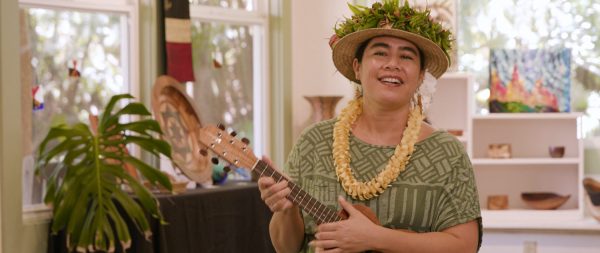 Acoustically recorded in 24bit high resolution audio
4 Live Songs in this Series
Exclusive content recorded for the Volcano Art Center
Welcome To Your Classroom!
Topics Covered In This Class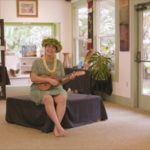 1

Kawohikūkapulani

(Sacred Virgin Standing in Heaven)
Words and music by Helen Desha Beamer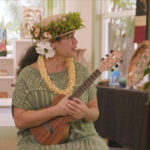 2

Pua Carnation

Music and lyrics by Charles E. King
This song was written in 1916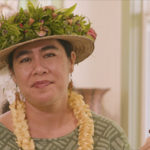 3

E Mau E

This song was written by Kainani Kahaunaele in 1999. It honors sailing Grandmaster Navigator Pius Mau Piailug and a particular voyage on the double hull outrigger canoe, the Makali'i.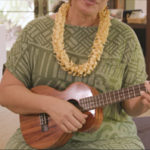 4

Nā Moku Kaulana

(The Famous Islands)
Words and music by Lydia Kekuewa
1. Sheet Music
Coming soon!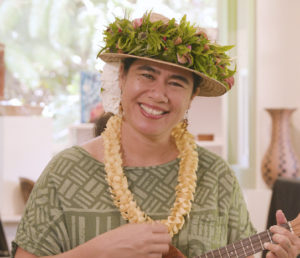 Kainani Kahaunaele
Born and raised on Kaua'i, Kainani Kahaunaele works with a sense of deep responsibility to perpetuate the Hawaiian language, particularly through the art of Hawaiian songwriting and poetry. Winner of five Nā Hōkū Hanohano awards, Kainani is a sought-after performer whose original compositions have appeared in films, documentaries, and TV shows. As a lecturer at the University of Hawai'i at Hilo's College of Hawaiian Language, a wife and mother of three, and a musician, Kainani weaves the revitalization of the Hawaiian language and culture into all aspects of her life. She has performed all over the world, worked with Hawai'i's most talented musicians, accompanied the finest hula dancers, and witnessed children, adults, and kūpuna singing and dancing to her songs in countless school and community events. Weaving her life's purpose seamlessly into her work, her music, and her relationships, Kainani embraces her kuleana - a dedication that shines forth in her songs.