Hawaiian Botanical Prints
Join Desiree Moana Cruz as she presents an educational workshop on botanical Hawaiian prints on cloth and paper materials.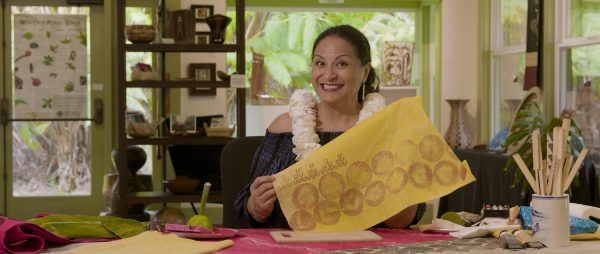 Learn the cultural significance of these prints in the Hawaiian community
Discover methods, materials, and situations that Hawaiian prints can be used in
Welcome To Your Classroom!
Topics Covered In This Class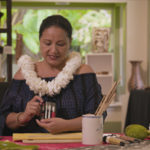 1

Materials

Learn about the preferred materials used by cultural practitioners in the creation of botanical Hawaiian prints. This process can include organic materials, inks, cloths, and papers with a variety of textures.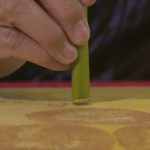 2

Cultural Significance

Learn about what certain prints could mean. Interpretation is in the eye of the beholder and may contain greater meaning than a first glance.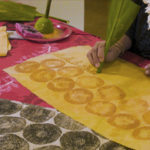 3

Measuring

Discover some Hawaiian methods and terminology of measuring your materials.
1. Cloth & Paper
Almost any cloth, paper, or similar material can work for this process. Synthetic media materials tend to not work as well for this printing process.
2. Inks & Dyes
In this tutorial, we use acrylic inks that can be commonly found at craft stores. These inks can withstand various elements that clothing may endure.
3. Other Materials
Knife, paper plates, cutting board, paper towels, sponge with a bowl of water or an outdoor/studio sink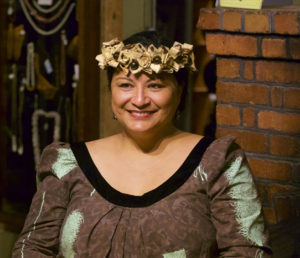 Desiree Moana Cruz
Desiree Moana Cruz is a resident of the Hamakua Coast on the Island of Hawai'i. Desiree is currently working with former governor John Waihee on the Kanaiolowalu Native Hawaiian Roll Commission Initiative. She is also a contractor for the Big Island Visitors Bureau and was a former public relations specialist for Mayor Billy Kenoi. She is a jazz vocalist and has a broad interest in Hawaiian culture. She was crowned Miss Hawai'i in 1988.