Join artist Dina Wood Kageler, CZT as she introduces you to the Zentangle stylings of `Nzepple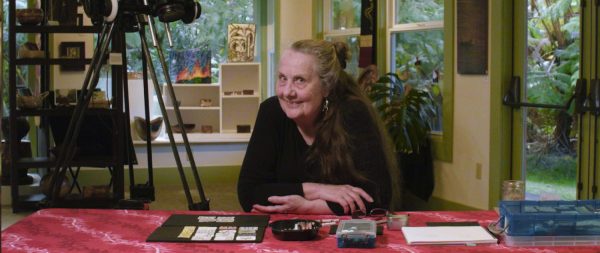 Discover the joy of a structured drawing practice that takes you on a journey
4 Videos in Dina's First Series
Learn about new drawing techniques that can enhance your creativity and energy
Welcome To Your Classroom!
Topics Covered In This Class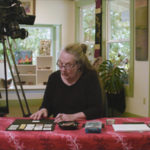 1

Meet Dina Wood Kageler

Dina is a Certified Zentangle Teacher (CZT) who will be introducing you to the Zentangle stylings of `Nzepple. Dina has been engaging with art of Zentangle for over five years.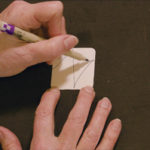 2

Explore `Nzepple and its Possibilities

`Nzepple is a curvy tangle pattern that gives you a structured and relaxing flow even set in a random grid. Variants can include shading and adding solid areas where the spirit takes you.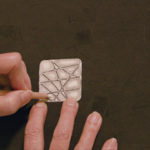 3

Relax Through Pattern Repetition

Become comfortable with freely expressing new patterns that can enhance your `Nzepple stylings.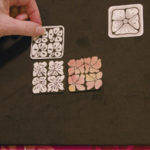 4

Develop a Creative Visual Meditation

Learn to embrace a peaceful and restful state of mind that takes you on a creative journey.
1. Drawing Utensils
Have an array of drawing media available for you to express yourself with. This can include a range of pens, pencils, graphite, and more.
2. Drawing Media
Have papers prepared and cut in a square format ideally under 4" x 4". Paper types can range from fine art paper, watercolor, natural papers, and official Zentangle products.
3. Music Sound & Atmosphere
Ideally, create your Zentangles in a meditative location where you can listen to nature and the world around you. Feel free to play music that empowers your creative soul.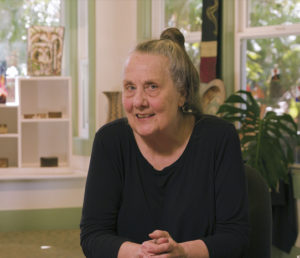 Dina Wood Kageler
Dina has been an artist and resident of Volcano, Hawai'i since 1977. She worked as a biological field researcher in Hawai'i Volcanoes National Park for 10 years. Dina's passion for the arts has expressed itself through the mediums of ceramics, textiles, and photography. As a longstanding member of Volcano Art Center and the Volcano Village Artist Hui, she has pushed the agenda of arts education with environmental education into the forefront of her talents.