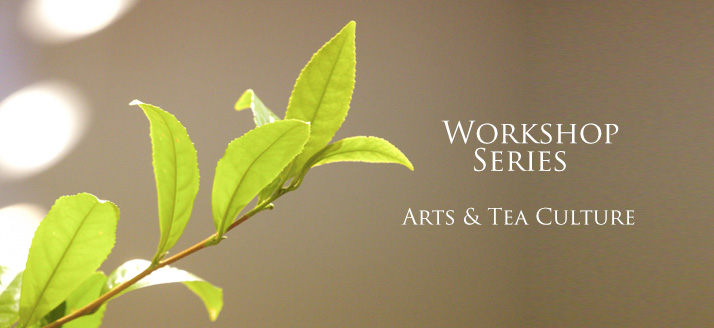 New to the A Taste of Tea & Pottery fundraiser is the addition of a three pre-event workshop series focusing on the role of the arts in tea culture and community.  The three afternoon workshops are scheduled for May 18th 12noon – 5pm, June 29th 1- 4pm and July 27th 1- 4pm at the Volcano Art Center's Niaulani Campus in Volcano Village.
Arts & Tea Culture Workshop #1 on May 18th from 12noon – 5pm
Participants will have the opportunity to hand build porcelain ceramic tea bowls with Volcano artist and tea farmer Chiu Leong. The session will introduce the history of tea bowl culture, a brief overview of local tea farming by Eva Lee and a focused cupping tasting and education on Hawaii grown white teas.
Arts & Tea Culture Workshop #2 on June 29th from 1- 4pm
Students who attended workshop #1 will receive their bisque fired tea bowls from the previous session to glaze for high fire completion. In addition, a focused cupping and tasting of locally produced black teas with a brief demonstration on tea cultivar propagation for attendees to start a few tea plants on their own.
Arts & Tea Culture Workshop #3 on July 27th from 1- 4pm
Participants will collect their previously glazed bowls (new attendees will receive a new one to use) for ceremonial enjoyment in a Japanese Tea Ceremony conducted by artist and Chado practitioner Philippe Nault. A discussion on green tea, a brief review on Hawaiʻi grown green tea cultivation and production will follow.
The series can be attended for $60 (VAC members) or $75 for non VAC members. Individual workshops can be can be attended for $25 each. The first twenty members to register for all three workshops receive A Taste of Tea & Pottery ticket on Aug 25th for half price!
Registration is limited, call 967-8222 to register or