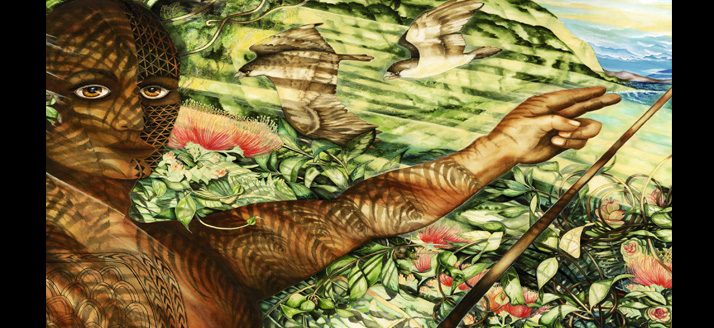 Discover how the backside of art is presented and so much more in the "Professional Documentation for Artists" workshop on Saturday, February 3 from 9am – 12pm at Volcano Art Center Ni'aulani Campus in Volcano Village. Artist Gwendolyn O'Connor will show you how to professionally prepare your art for galleries and competitions.
The emphasis of the workshop is on learning how to prepare a Certificate of Authenticity, Artist Biography, and Artwork's Title & Description. Each participant will partake in hands-on, step-by-step preparation of their own individual documentation, regardless of the art medium. In the instance of three-dimensional art, one should provide the same documentation in a folder to be given to the art patron. Next to the original artwork itself, good documentation is the best long-term investment you can make in your art practice.
Attendees are asked to bring their laptop or other device with a word processor or Photoshop, or a notebook for writing. Artists should also provide a photograph of themselves that they are happy with, or prepare to be photographed. Professional photographer Lester Brandt will be on hand to take photographs for artists' biographies.
Class fee is $40/$35 for VAC members.
To register, call Volcano Art Center at 808-967-8222
OR

About Gwendolyn O'Connor
Internationally renowned for her award-winning Watercolour on Silk, Gwendolyn O'Connor's art is proudly exhibited in public and private collections in over 15 Countries and 33 of the United States. Raised in the Islands, Gwendolyn is a resident of the Ola'a district of the Big Island. Self-taught in Art, she was influenced by the Art in the Honolulu Academy of Arts on Oahu, the Louvre Museum and Musee d'Orsay in France.