V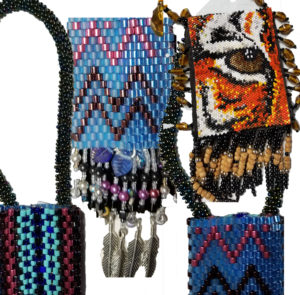 olcano Art Center will offer a series of beading workshops with Phyllis Cullen. The first, "Introduction to Beadweaving" happens on Thursday, November 12, 2020, from 9am – 3pm, and the second, "Beadweaving in the Round" happens on Thursday, November 19, from 9am – 3pm at Volcano Art Center Niaulani Campus in Volcano Village.
In "Introduction to Beadweaving," topics covered include the basics of beadweaving,  bead embroidery, knitting, crocheting- making jewelry, stars, and boxes. Students will learn about the different kinds of beads, which kind to use for what, what needles, supports, threads, clasps, and findings to use. Learn about the mainstay of beadweaving, called peyote stitch, and make an amulet bag with fringe and strap, and learn some ways to finish it, decorate it and follow a pattern in peyote. The class kit will have everything you'll need for the project. No previous experience necessary. The cost is $95 Non-Members/$90 VAC Members plus a $30 supply fee.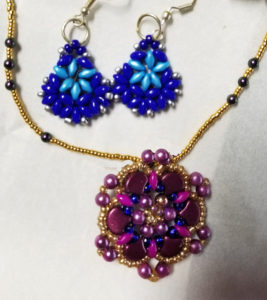 "Beadweaving in the Round" introduces students to the world of double hole beads and all the fun ways they can be used. You'll make a pendant and a pair of earrings while learning to stitch in the round. Once you've done it once, it will be easy to follow directions to make any design in the round. The kit includes all  supplies and tools needed. No prior experience is necessary to enroll, although enrolling in the Introduction to Beadweaving course will equip you with additional knowledge. The cost is $95 Non-Members/$90 VAC Members plus a $35 supply fee.
Due to social distancing measures, the class size will be limited. Students must wear a CDC recommended face covering during class and are required to use the provided cleaning supplies after class.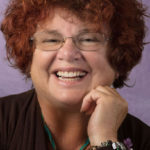 Phyllis Cullen is an award winning artist working mostly in fabric, fiber, beads and clay. She has work in several local galleries, in museums, and exhibitions globally. She has taught all over the world and has written scores of magazine articles and lectures. She retired from her day job as a physician to live on the beautiful Hamakua coast of Hawaii and loves sharing her fascination with all these media with students and friends locally, globally, and virtually. For more information, visit www.phylliscullenartstudio.com.
For more information or to register call VAC at 808-967-8222
OR