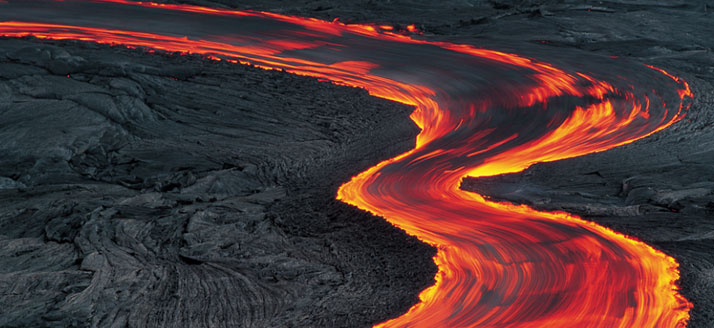 Volcano Art Center will be displaying the fine art photographs of G. Brad Lewis in an exhibit titled The Quest For Liquid Light: Going with the Flow in Hawai'i Volcanoes National Park on June 6 – July 12 from 9am to 5pm daily. This exhibition showcases the ongoing explorations of Hawai'i Volcanoes National Park by Hawai'i's leading volcano and nature photographer. Hawaii has a lot to see and experience. Read more at their site.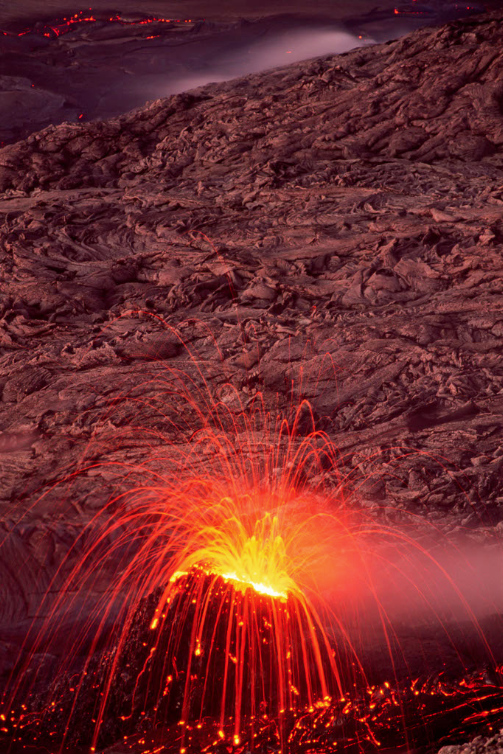 G. Brad Lewis is internationally recognized, his photographs have appeared on the covers of a number of magazines, including Life, Natural History, Photographer's Forum, and Geo, and within the pages of Time, Outside, Fortune, Newsweek, Stern, National Geographic, and many other publications. Additionally, Brad's photographs have received numerous awards and been widely exhibited. Interviews and features with Brad have been broadcast on the NBC Today Show, CBS Evening News, The Disney and Discovery Channel. Print interviews and photo essays of his work have been featured in many magazines, including Photo District News, DigitalFoto, Studio Photography & Design, and Outdoor Photographer.
His photographs are found in numerous private, corporate, and public collections around the world, as well as in fine galleries and through major stock agencies.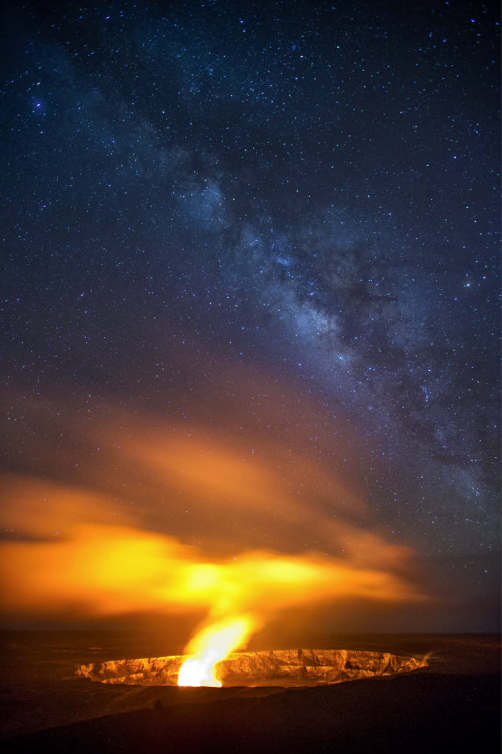 Brad has been capturing the eruption of Kilauea since it began in 1983. The goal of his photography is to "connect the viewer to a deep understanding and appreciation of the natural world. Nowhere else is creation happening so dramatically." Inspired by beauty and variety Brad is based out of Hawaii, Utah, and Alaska, traveling several months each year to pursue his art.
A reprint of Brad's Volcano – Creation in Motion is due out in early July. The book which already offered a sublime glimpse into the heart of creation includes a new format, cover and updated images of Halema'uma'u and the recent flows near Pahoa. A book signing event will be scheduled as the publication becomes available. Please visit volcanoartcenter.org for information.
The Quest For Liquid Light: Going with the Flow in Hawai'i Volcanoes National Park will be on display June 6 –July 12, 2015 from 9am to 5pm daily at the Volcano Art Center Gallery inside Hawaii Volcanoes National Park. The exhibition is free to the public though park entrance fees apply. June 6 –July 12, 2015 from 9am to 5pm daily. For more information,  contact VAC Gallery Manager Emily C. Weiss at (808) 967-7565 or gallery@volcanoartcenter.org.