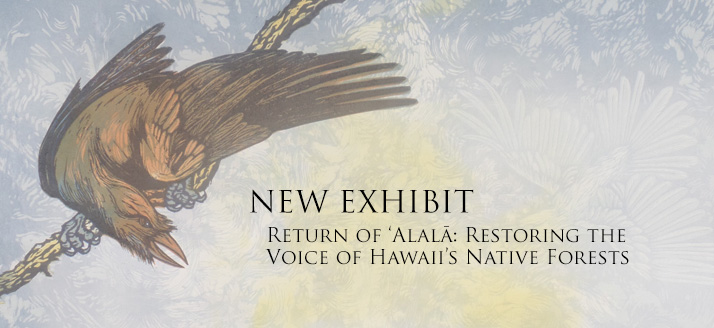 Volcano Art Center is proud to present Return of 'Alalā: Restoring the Voice of Hawai`i's Native Forests, a statewide multimedia art competition featuring Hawai`i's endemic 'Alalā. The exhibit will be on display at Volcano Art Center Gallery in Hawai`i Volcanoes National Park from September 3rd to October 9th, 2016.
For the first time ever, Volcano Art Center is hosting a preview exhibit. Selected artworks from the Return Of 'Alalā competition will be on display at the Volcano Art Center Gallery beginning at 9am on Saturday, August 27th in conjunction with the Cultural/Festival and BioBlitz hosted by Hawai'i Volcanoes National Park. These select works will be available for presale purchase through a silent auction in an effort to raise funds to support the Hawai'i Endangered Bird Program and their long term project. Bidding will commence at 9:00am on Saturday, August 27th and conclude at 6:45pm on Sunday, August 28th.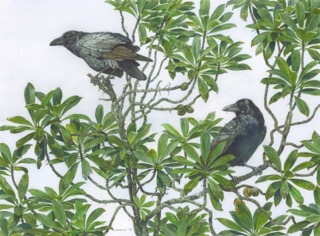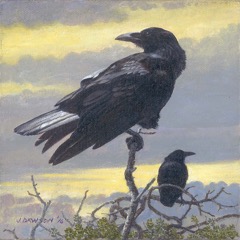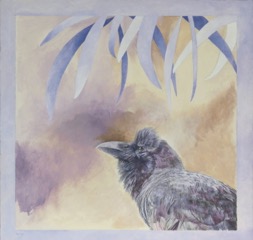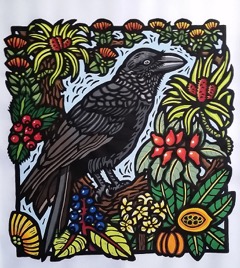 "The response to this collaborative conservation effort has been terrific," states Gallery Manager Emily C. Weiss. "Hawai'i's creative community has learned so much about this critically endangered species through outreach from the 'Alalā Project and the Hawai`i Endangered Bird Conservation Program. To date, VAC has received 47 entries. The artwork submitted reflects the artist's knowledge of and affinity for this special species. Although the early bird registration just closed, the final registration deadline isn't until August 19th." Details can be found at www.volcanoartcenter.org for those who still wish to participate.
VAC welcomes anyone interested in supporting the event further to join in a special Hawaiian blessing by Kumu Kaho'okele Crabbe which will take place in front of Volcano Art Center Gallery on Sunday, August 28 beginning at 3:30pm. Immediately following the blessing a reception will be held at The Volcano House Hotel directly across the street from VAC Gallery.
Live music by Keoki Kahumoku along with drinks and pupus will be available for ticket holders. Those interested in tickets can purchase them in person at VAC or online for $50 each (or $45 for VAC members!). The evening events will end at VAC Gallery with desserts and the final bids for the artwork closing at 6:45pm.
"Please join Volcano Art Center in supporting this unique conservation effort. The 'Alalā has been extinct in the wild since 2002, with your support we hope that will change," states Weiss.
The public is reminded that entrance fees to Hawai`i Volcanoes National Park will be waived from August 25 – 28, in celebration of the National Park Service Birthday.
Proceeds from the exhibition support the reintroduction of this important species to Hawai`i's native forests this fall. The exhibit is open to the public and free of charge although park entrance fees apply.
For more information, please contact Emily C. Weiss at (808) 967-7565
Last day to purchase tickets online is Friday, August 26. Tickets may be purchased at VAC Gallery after that. 
You can register online for tickets here: