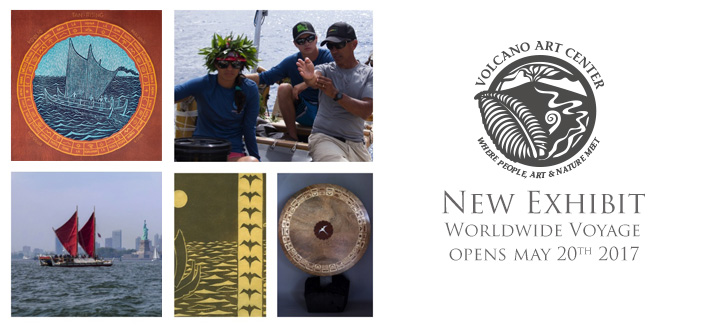 Volcano Art Center is proud to announce the exhibition Worldwide Voyage: Hawai'i Shares Its Culture With The World. This fine art exhibition presents the navigational story of the Hōkūleʻa's Mālama Honua Worldwide Voyage, told through photographs, cultural items and art inspired by the voyage. The exhibit will be open to the public on May 20th through July 2nd at the Volcano Art Center Gallery in Hawai'i Volcanoes National Park (U.S. National Park Service). The public is also invited to attend a special reception with the artists and navigator Kālepa Baybayan, who is also the navigator in residence at the `Imiloa Astronomy Center of Hawai`i in Hilo on Friday, June 30th from 3-5pm. The event is free, however park entrance fees apply.
The exhibition on display consists of a collection of mounted photographs, cultural items, and art curated by Gary Eoff. The photographs provided by the Polynesian Voyaging Society offer a first-hand account of the navigation, ports visited and the stories of the individual navigators. The cultural items, made by Ed Kaneko and his students, as well as Gary Eoff illustrate primitive wayfaring methods and supplies used on ancient voyages. A few of the items on display traveled on the canoe to The Smithsonian National Museum of Natural History as part of the voyage. Art work including a star compass table by David Reisland and wood bowls by Cliff Johns will also be on display.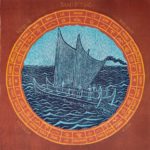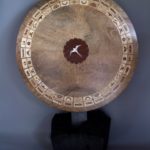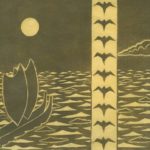 The Mālama Honua Worldwide Voyage has taken the iconic sailing canoe Hōkūleʻa around the Earth, and her sister canoe Hikianalia around the Pacific, to promote a global movement toward a more sustainable world. The Mālama Honua (caring of Island Earth) mission seeks to engage communities worldwide in the practice of sustainable living while sharing Polynesian culture, learning from the past and from each other, creating global relationships, and inspiring action to care for and discover the wonders of Earth. Since departing Hawaiian waters in May 2014, Hōkūle'a will have sailed approximately 60,000 nautical miles and made stops in 27 countries and 100 ports, weaving a "Lei of Hope" around the world.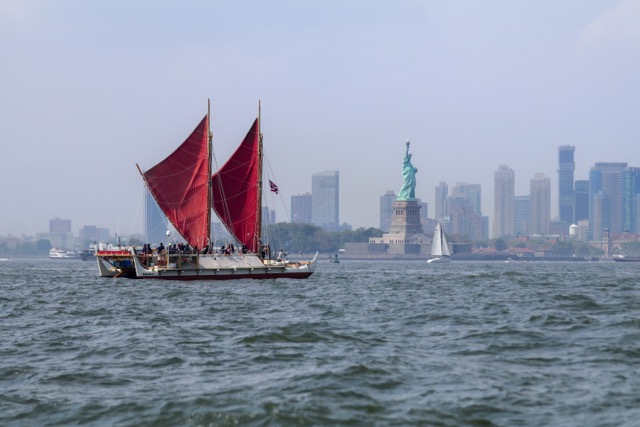 During the voyage, Hōkūleʻa and her crew have been greeted and visited by global peace and ocean conservation leaders such as His Holiness The Dalai Lama, Archbishop Desmond Tutu, United Nations Secretary General Ban Ki­moon, Dr. Sylvia Earle, Jackson Brown, Sir Richard Branson and Republic of Palau President Tommy Remengesau, Jr.
"Volcano Art Center wishes to extend a huge mahalo the for sharing the visual story with us," states Gallery Manager Emily C. Weiss. "Their mission to perpetuate the art and science of traditional Polynesian voyaging and the spirit of exploration through experiential educational programs that inspire students and their communities to respect and care for themselves, each other, and their natural and cultural environments, is truly something we support," continues Weiss.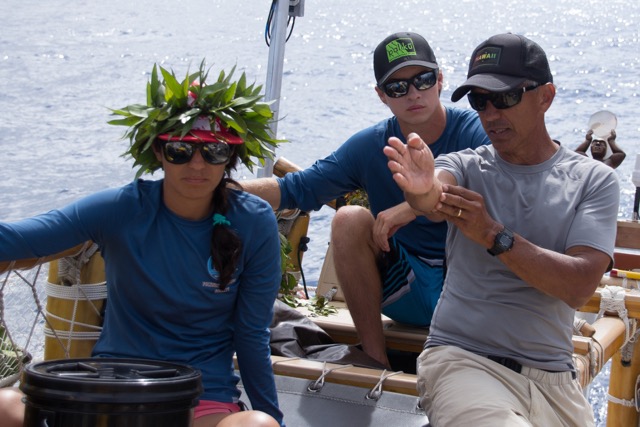 "Volcano Art Center and the artists we represent have been inspired by the courage of this voyage. Navigating using only ancient wayfinding practices, without modern instruments, using stars, winds and waves is remarkable. While most people are turning to technology for everything, its absolutely refreshing to witness the opposite. Timing the exhibit with the completion of the actual voyage is no accident. We hope to honor the homecoming by sharing with the canoe and crew just how much their strength, determination and knowledge has inspired us."