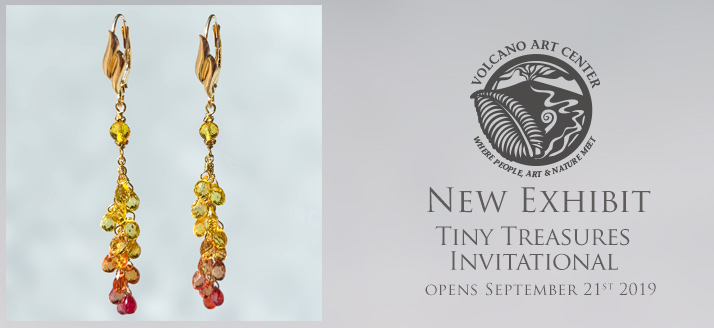 The Volcano Art Center proudly announces the return of the Tiny Treasures Invitational Exhibition to its gallery in Hawai'i Volcanoes National Park from September 21st through November 3rd, 2019.  The multi-media, group exhibition will be open to the public from 9am to 5pm daily with an opening reception on September 21st from 5-7pm. While the exhibit is free, park entrance fees do apply.
This year's exhibition will also celebrate Volcano Art Center's 45 Anniversary, officially incorporated on October 21st, 1974!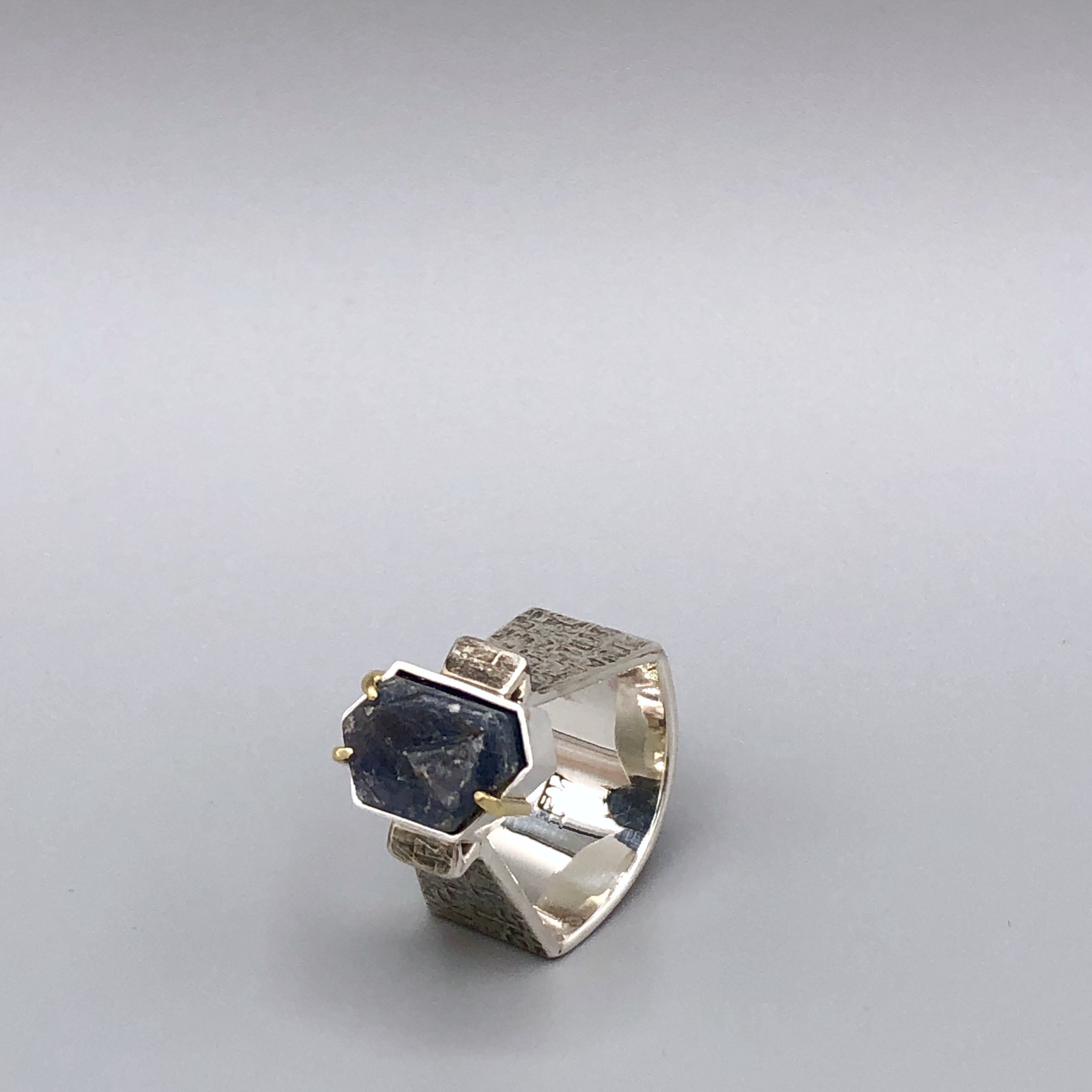 Invited jewelry artists including Daniel Rokovitz, Stone O'Daughery, Kristin Mitsu Shiga, Pat Pearlman, and Amy Flanders will present their unique, hand crafted designs, some embellished with sapphires to help celebrate this milestone event. Their works will be highlighted against wood designs of Karen and Mark Stebbins of Big Island Engraving.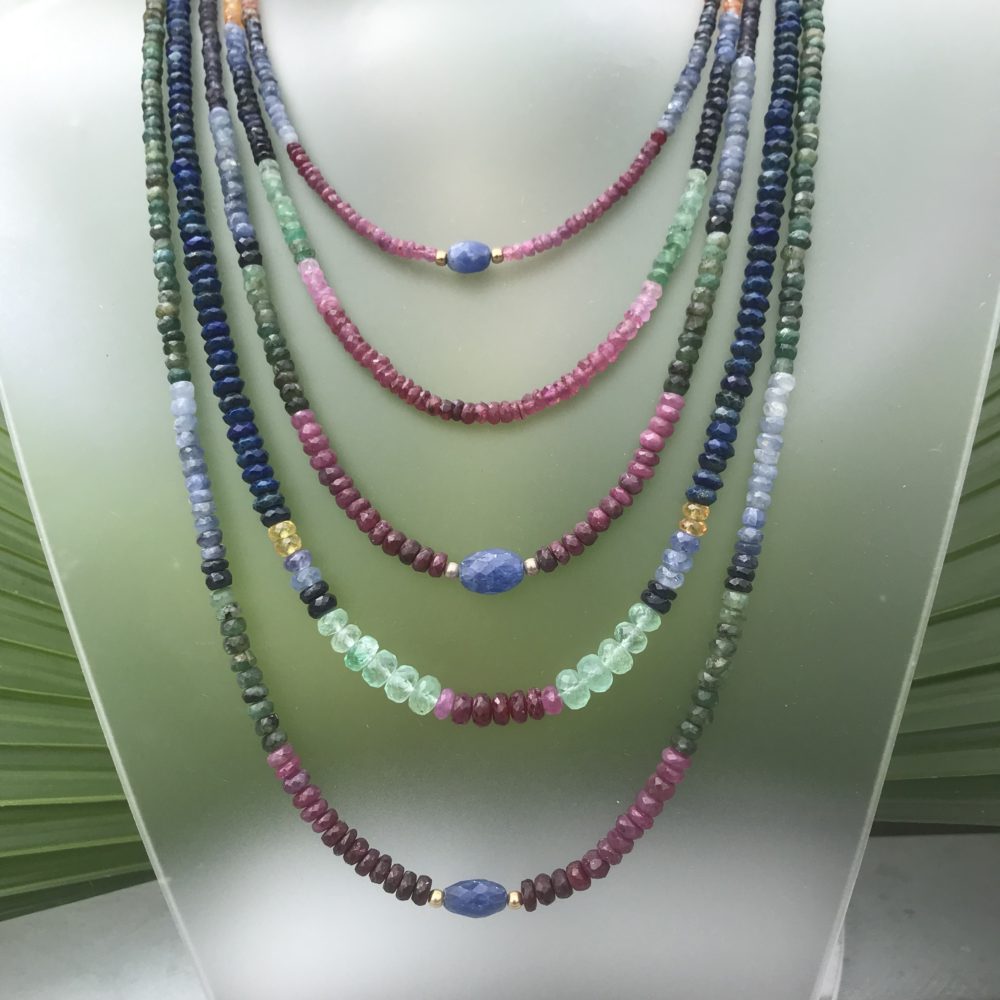 Also on display are small works from the annual Volcano Art Collaboration which took place in June at VAC's Niaulani Campus.  That event was attended by nine participating artists including Rose Adare, Nash Adams-Pruitt, Lisa Louise Adams, Ed Clapp, Amy Flanders, Bill Hamilton, Liz Miller, Joe Laceby and Erik Wold.  In the spirit of the collaborations event, the artists created multiple unique mixed media pieces incorporating wood, glass, metals and ceramics.
Please visit this unique collection of small works of art and help VAC celebrate its many years of providing art and culture to our community.