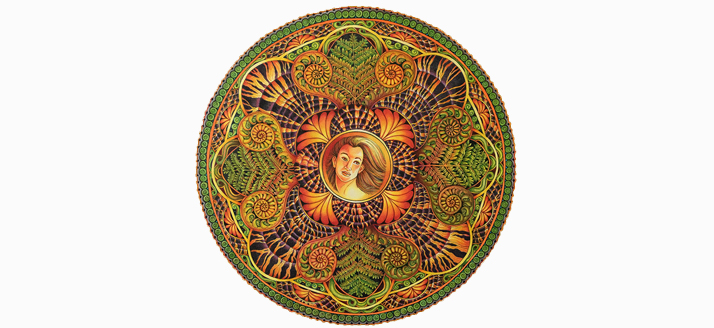 Volcano Art Center is proud to announce the exhibition titled Hulihia: The Hawaiʻi Nei Invitational Exhibition on display 9am – 5pm, daily from May 11th until June 16th, 2019 at Volcano Art Center Gallery in Hawai'i Volcanoes National Park.  The multi-media exhibition showcases seven outstanding artists who were selected by members of the VAC Board of Directors from the 2018 Hawai'i Nei Exhibition. 
The selected artists include Elizabeth Miller, Kathleen Mishina, Norman Negre, Robin Scanlon, Suzy Zenk-Thompson, Carol Ekela Tredway, and Robin Racoma were asked to explore the theme Hulihia, meaning "complete change".   The resulting body of work honors the extraordinary events of 2018 which created new landscapes of our beloved Hawaiʻi Nei.
A special opening reception with the artists is on Saturday, May 11th from 5-7 pm at VAC gallery. Park entrance fees apply.
"We are looking forward to displaying this diverse collection of artworks" states Gallery Manager Emily C. Weiss. "It was an amazing time to be a witness to the changes occurring to the island of Hawai'i during 2018.  The Kīlauea lava eruption began the altering events in early May, followed by the threatening fires at Keauhou Ranch, Pohakuloa and Waikoloa.  Not long after that Hurricane Lane, arrived dropping record rainfall which severely flooded rivers and roads.  All that was occurring while what seemed like clockwork rumbles and shakes from thousands of earthquakes occurred while the magma repositioned within and the aina settled.  To say 2018 was extreme is an understatement," claims Weiss.  "Seeing how this group of talented artists processed those events, then created objects of art through their chosen media has reminded us all of the power of transformation and creativity. VAC invites all to visit this unique exhibition, and extends a special invitation to those who experienced any or all of these events personally.  The collection of art on display is a testament to the process of transformation."