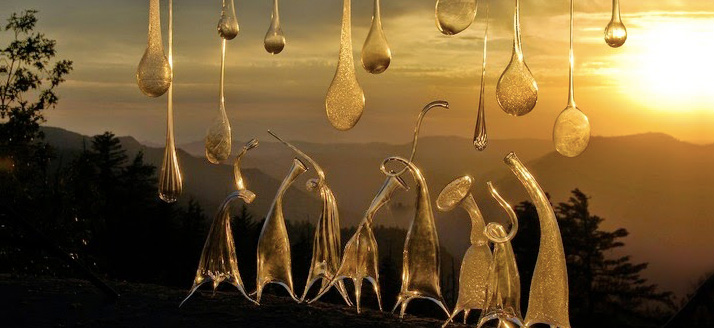 Nature's Gold, is the first part of a series of installations by glass artist Darren Goodman at VAC.
Inspired by the natural forming glass tears created by the volcano, Goodman has hung his own "Tears of Joy" in the gallery.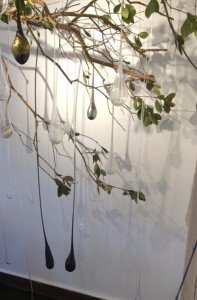 A tree hangs from the ceiling in the gallery right above a pile of black sand. Suspended from the tree are Goodman's delicate drips of glass he calls "Tears of Joy". Just below the glass, are golden leaves from the "Tree of Life".
"We are all but a leaf on the Tree of Life, and you truly are Nature's Gold" says Goodman.
Darren Goodman is a glass and performance artist originally from Maineville, Ohio. His "Glass Experience" performance events, which combine his musical and glassblowing talents into an interactive production, are being shared with people around the world. Through the common theme of team-work through glassblowing, Goodman translates the unlimited potential of working together into our everyday life.