The Volcano Art Center announces the 3rd Annual A Taste of Tea & Pottery event to be held on Sunday, August 25th, from 12noon – 4pm at Volcano Art Center Ni'aulani Campus in Volcano Village.  This event is a fundraiser for the "Fire Arts Programs" which includes ongoing ceramics and glass classes and workshops at the Volcano Art Center.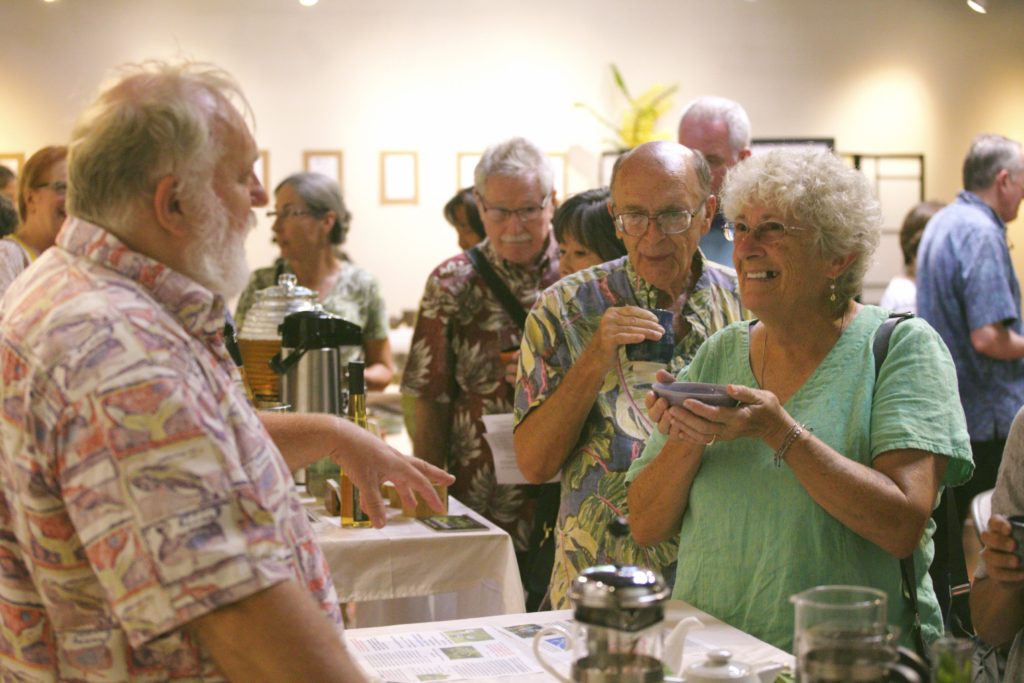 Throughout the afternoon, Volcano Art Center ceramics students, along with pottery instructor Erik Wold, will be inviting attendees to get their hands in clay in the ceramics studio during the event. All are welcome to join in or simply observe the action and see what we are all about in the Volcano Art Center Ceramics educational program.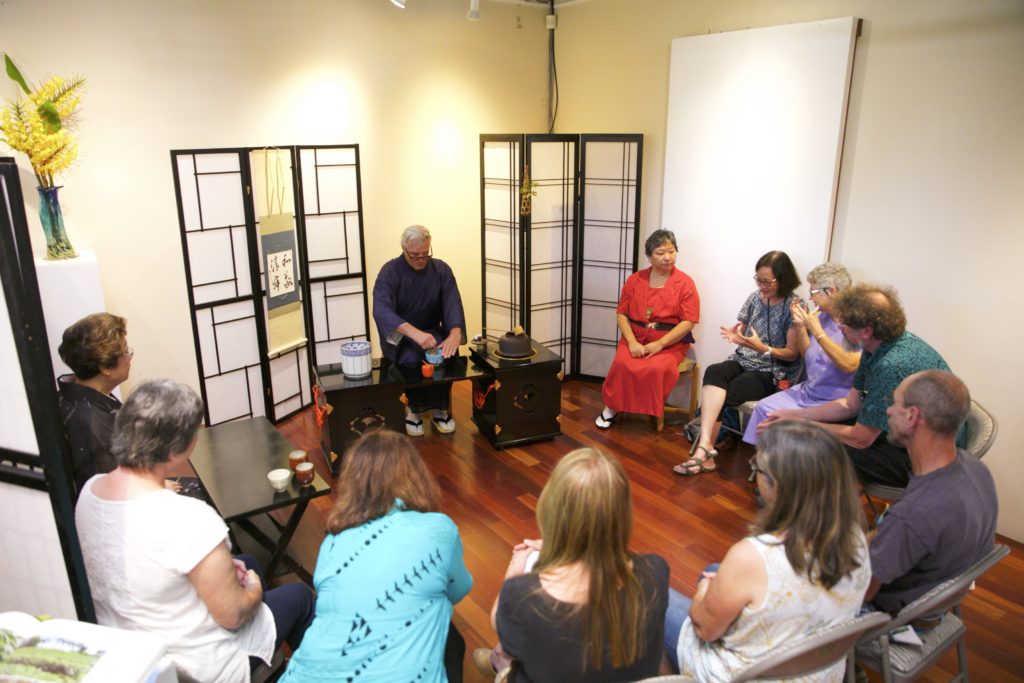 You are also invited to attend a traditional Japanese tea ceremony by the Urasenke Hilo Association and Eva Lee, Hawai'i Tea Society board member and co-founder of Tea Hawai'i & Company of Volcano. They will discuss the latest research and development conducted for Hawaii grown tea agriculture with networking for those interested in growing and processing tea. 
The admission price of $30 for VAC Members or $35 for Non-Members includes your choice of one hand made tea cup or bowl, a tasting of several freshly brewed Hawai'i grown teas, and the opportunity to participate in a traditional Japanese tea ceremony.  Enjoy door prizes, a silent auction, cookies, packaged tea and tea cups which can be purchased additionally.
Attendees will again be able to vote for their favorite Hawaiʻi grown tea through the Taster's Choice Award!
Arts & Tea Culture Workshop Series
New to this year's A Taste of Tea & Pottery fundraiser is the addition of a three pre-event workshop series focusing on the role of the arts in tea culture and community.
The Arts & Tea Culture Workshops are designed to be attended as a series, providing participants a glimpse into the long history and cultural significance of a handmade tea bowl while highlighting locally produced teas which have become a unique agricultural product for the state of Hawaiʻi.
For more information, click here!