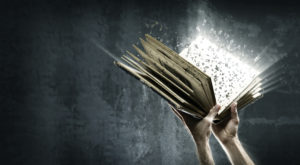 Thursday Night at the Center: A Poetry Reading with "The Poets of 1958"
Laura Mullen, Marthe Reed, and Susan M. Schultz, a trio of poets who make up The Poets of 1958, will offer a poetry reading on Thursday, March 29, 2018 from 7 – 9pm at Volcano Art Center Ni'aulani Campus in Volcano Village. Each poet will read selections of their pieces covering a range of topics, though all write about remembrance, whether it comes of chance or of deliberate recovery of what has been overlooked or denied.
The evening will be a unique opportunity to discuss poetry and hear the poets read their work as they share their powerful stories. Laura Mullen writes about abuses of power and the ways power works to protect itself rather than those who need and deserve care. Marthe Reed writes about climate change, and out of a strong sense of place in southern Louisiana, where she lived for many years. Susan M. Schultz has written extensively about memory and Alzheimer's.
This event is free, although a $5 donation to Volcano Art Center is greatly appreciated.
This evening is part of a once-a-month Thursday night series at the Volcano Art Center, focusing on art, Hawaiian culture and our environment.  The series is intended to inspire and enhance your appreciation of art and life experience, while fostering community connections.