When:
May 11, 2023 @ 6:00 pm – 7:30 pm
2023-05-11T18:00:00-10:00
2023-05-11T19:30:00-10:00
Where:
Volcano Art Center Niaulani Campus
19-4074 Old Volcano Rd
Volcano, HI 96785
USA

Thursday Night at the Center: Marine Life Presentation with Marc Hughes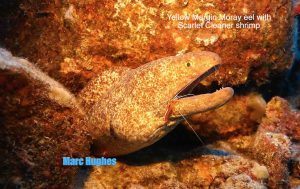 Join Marc Hughes on Thursday, May 11, 2023, at 6pm, at Volcano Art Center Niaulani Campus in Volcano Village. This video presentation provides a visual display of many associations that can be seen in scuba diving and snorkeling depths in the oceans around the Big Island. It encompasses a wide range of behavioral adaptations including symbiotic classifications such as mutualism, parasitism, and commensalism. Symbiotic relationships of marine animals around the Big Island of Hawaii such as: Sharks, dolphins, Moray eels, Octopus and other marine creatures often form bonds and associations between different species. The Hawaiian Islands have some of the most interesting examples of these relationships.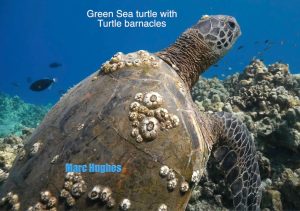 The videos and accompanying explanations of the intricate nature of these interactions show just how complex the marine environment is and how important it is to preserve the coastal areas. Questions and discussions are welcome, and the goal of the presentation is to highlight the importance of individual species of animals as they relate to the overall health of the marine environment.
Marc Hughes is a dive guide and marine life educator in Kailua-Kona, Hawaii. He graduated with a degree in Marine Science and Conservation Biology from the University of Hawaii in Hilo and participated in research cruises in the Northwestern Hawaiian Islands as well as cephalopods research cruise in the Main Hawaiian Islands. All the videos in the presentation have been taken by him and part of his program for teaching the public and students through visual examples with a storytelling point of view.
This evening is part of a once-a-month Thursday night series at the Volcano Art Center, focusing on art, Hawaiian culture and our environment.  The series is intended to inspire, enhance your appreciation of art and life experience, while fostering community connections. This presentation is free, although a $5 donation is greatly appreciated.