When:
July 14, 2023 @ 7:00 pm – 9:00 pm
2023-07-14T19:00:00-10:00
2023-07-14T21:00:00-10:00
Where:
Volcano Art Center Niaulani Campus
19-4074
19-4074 Old Volcano Rd, Volcano, HI 96785
United States

Cost:
$35/$30 (VAC member)
 Movie Night: A Short Evening
Friday, July 14th, 2023, at 7:00 pm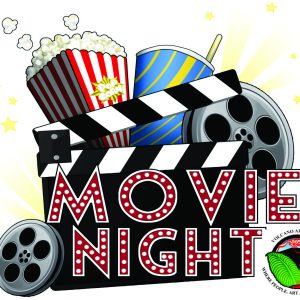 A Short Evening Overview: PG, PG-13, NR & Ratings – Total Runtime 2 Hours 11 Minutes
VAC Movie Night featuring a collection of eight short films that range from comedic, silly, romantic, vengeful, uplifting and just plain odd. Join us on July 14th at 7pm to experience some hidden gems and even the latest Oscar and BAFTA winning short films.
VIEWER NOTE: Some content is not appropriate for children.
A Bear, a Fish, a Camper, and His Wife | The Clearing: PG-13
This fantastic stop motion short film focuses on an overbearing father who takes his family on a camping trip to reconnect, but a sinister turn of events changes their lives forever as written by Daniel Robert Hope.
Verbatim: What Is a Photocopier?: PG-13
This dramatization is the results of actual transcripts from a legal deposition where a lawyer becomes embroiled in an absurd argument about the definition of a photocopier.
Dotty: PG
This funny and touching little film about an old lady struggling to send a text message has been charming the pants off film festival audiences from Tokyo to Nantucket.
Grand Zero: R –
It's not a cult. It's America. A family man returns to his hometown to discover he's the last person in town who's not part of a legendary pyramid scheme. And everyone wants him to join.
ALL'S FAIR…: R
A film about love and coping… Resistance is suffering.
Ethan 2018: PG
The true story of Ethan Sonneborn who is 13 years old. He loves dogs, basketball and fishing — and he's running for governor of Vermont.
The Last Honey Hunter: NR
In the steep mountain jungles of Nepal's Hongu river valley, members of the isolated Kulung culture have risked their lives for generations scaling dangerous cliffs to collect a wild and toxic honey. Deep and dark, the film glides through a misty world of forest spirits, dreams, and woodsmoke to share the story of the leader of the harvest and his final journey.
An Irish Goodbye: PG-13 An Oscar® and BAFTA® winning short film
On a farm in rural Northern Ireland, estranged brothers Turlough and Lorcan are forced to reunite following the untimely death of their mother. But when the pair discover an unfulfilled bucket list belonging to their late mum, their pained reunion takes an altogether different course.

$35/$30 for (VAC member).
Show time –  7 pm at VAC Niaulani Campus in Volcano Village.
19-4074 Old Volcano Road, Volcano, HI 96785