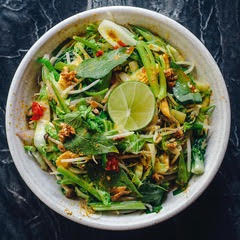 Join Heather Penfield on Saturday, August 19th, 2023 , from 9am – 11am., for the Cooking with Canoe Plants Workshop at Volcano Art Center Niaulani Campus.
In this workshop you will learn:
Learn the importance of the first edible plants brought to Hawaii by Polynesians.  
Explore five or more different plants and how to buy and  prepare them. 
Gain hands-on experience making recipes from start to finish. Including salad, main course and dessert.
Discuss the nutritional, social & economical benefits of buying locally grown  produce.
Includes:
Handout with recipes 
 Samples of the recipes we make 
We will use in season produce:
 Ulu (breadfruit), Uala (sweet potato), Olena (turmeric), Kalo(taro), Ko(Sugarcane), Mai'a(banana), Niu (coconut), Ohi'a ai (mountain apple), & Ki (ti)