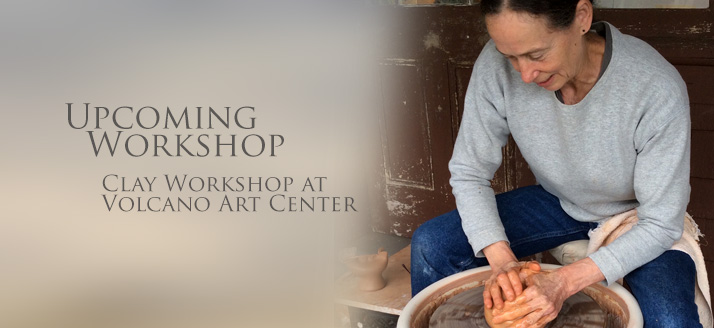 Join Chiu Leong, Erik Wold, and Emily Herb on Sundays staring August 21st to September 25th from 2:30PM – 5:30PM for an introduction to working with and firing midrange stoneware clay! 
Emphasis will be on learning and refining wheel throwing skills, and the possibilities of stoneware reduction firing. Six registration slots are open to "wheel throwers", and four additional places will be open to "hand builders". ****UPDATE**** Only hand builder spots available at this time!
Students must use clay purchased from the Volcano Art Center. We will be using stoneware clay and glazes, with the final glaze firing of 2 – 6 pieces (depending on size), to be held in one of our local Volcano potterʻs kilns, with kiln opening and potluck to follow.
Cost $170/$152 for VAC Members plus a $25 materials fee for 12# of clay, including glazes and firing..
To register, give us a call at 808-967-8222 OR