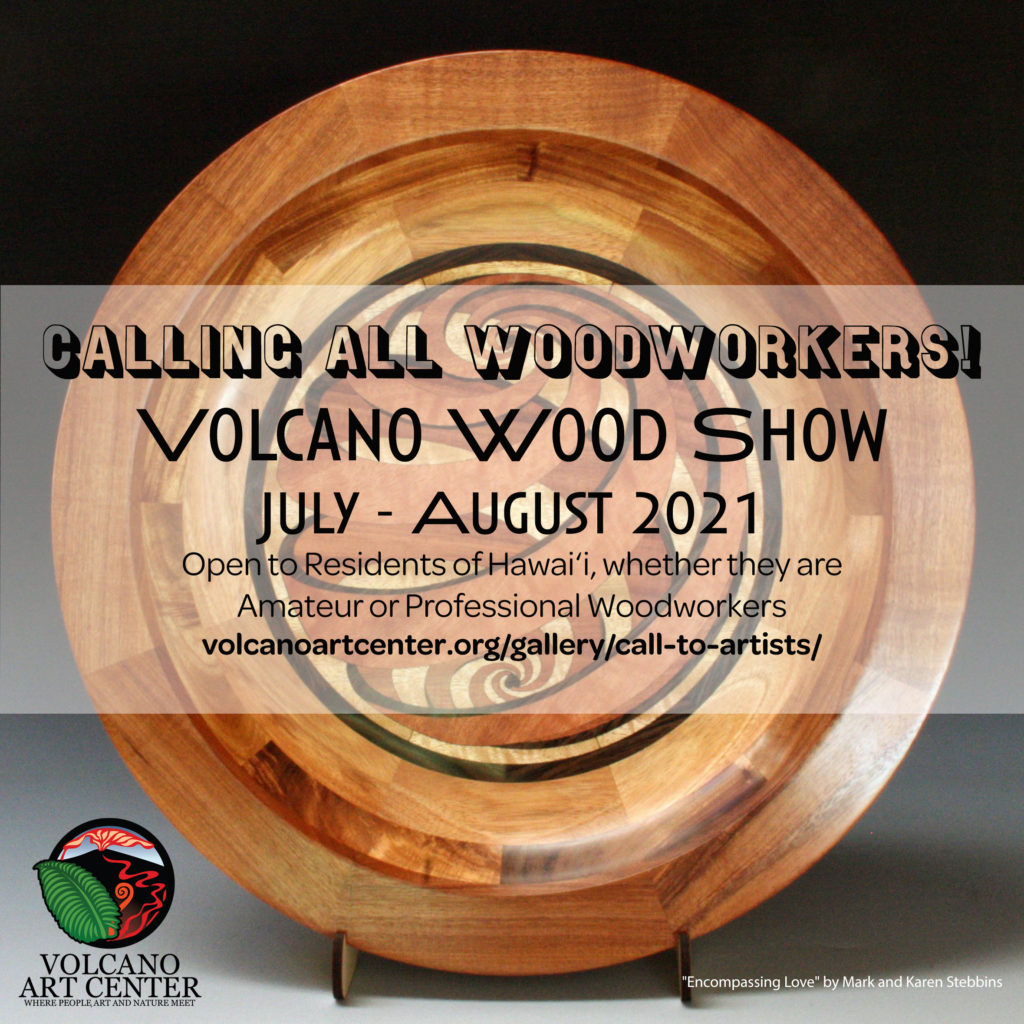 Calling all woodworkers in Hawai'i! Volcano Art Center invites all woodworkers to participate in its inaugural biennial juried wood show, Volcano Wood Show Exhibition. The show opens on Friday, July 16, 2021, and continues through August 8, 2021. The show is open to the public Wednesday – Sunday, 10 am – 4 pm at Volcano Art Center Niaulani Campus in Volcano Village.
The exhibition in the Dietrich Varez Hall at Hale Ho'omana at Niaulani will feature furniture, sculptures, and wood art by local island artisans. Funds generated from the show will contribute to the development of Volcano Art Center's "Art Van Go" project, a mobile classroom, and a woodshop.
During the show, the wood artists will be on hand to share their work and stories. "We look forward to welcoming visitors and artists showcasing the many talents within our community from chopsticks to furniture," states Volcano Art Center CEO, Mike Nelson.
Volcano Wood Show Exhibition is open to all full-time and part-time residents of Hawai'i, whether they are amateur or professional woodworkers. Online registration is open now and the deadline to register is June 18, 2021.
For more information, please contact Mike Nelson at (808) 967-8222 or email mnelson@volcanoartcenter.org. Volcano Art Center Niaulani Campus is located at 19-4074 Old Volcano Road in Volcano Village.