An Interview with Jake Shimabukuro
The Volcano Art Center presents an exclusive interview with ukulele extraordinaire Jake Shimabukuro.
Discover how Jake got his start as a musician.
Listen to Jake play a song for us.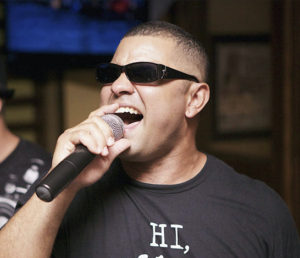 Damon Williams
Damon Williams has always had music in his soul. Damon's father Roscoe Williams, performed alongside Marvin Gaye and Smokey Robinson and ensured that Damon grew up with music in his blood. Damon complemented his impressive vocal talents by learning the art of sound engineering. By age 32, Damon had produced and released three more successful and notable albums of his music entitled "On The Island," "Reborn," and in 2011 he released his latest album "Conversations". Damon went on to expand his skills and share his talents by producing other artists including Revival and Hi Town. In 2008, Hi Town's album received two Na Hoku nominations and two Hawaiian Music Awards. Despite Damon's ever-expanding portfolio of professional accomplishments, he continues to deliver a solid range of songs in his iconic yet classical island-style of music.