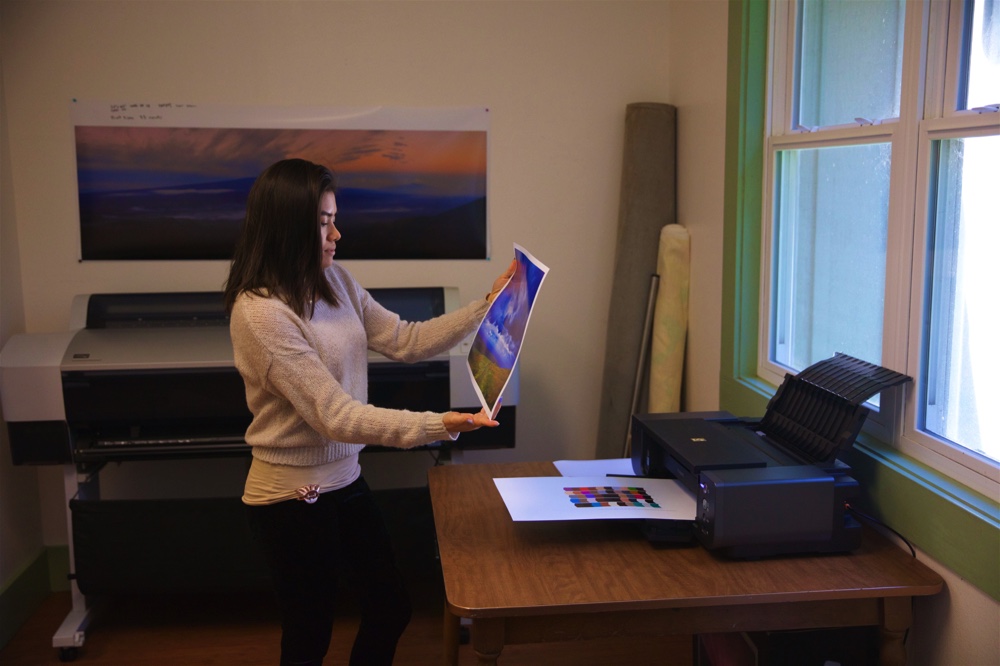 We now offer professional fine art printing services to our VAC members!  Our unique paper selection is varied and can fit an array of your fine art needs. Please note the widest print we can provide is 44". The length of prints are dependent upon what the print-master feels is possible with resources available. EPSON "Legacy" and EPSON "Signature Worthy" paper are more expensive than more commonly used paper stocks. Please inquire with our print-masters about premium paper stocks upon pricing.
The Volcano Art Center does not yet at this time provide framing or print mounting services or canvas/materials stretching. We do recommend using "Hawaii Fine Art" in Keaau for canvas/materials stretching. We can also recommend "Picture Frame Shop" in Hilo for framing and print mounting services. When framing we highly recommend that the paper stock does not come into contact with the glass/surface of the frame. Our B&W prints have a rating of 400 years and our color prints have a rating of 200 years.
Click here to download our Print Size Guidelines & Pricing!
NOTES:
We do not provide bulk or mass quantity print services. Please have your images color corrected. Coloring correcting is additional fee of $1.00 per image. Minimum order is $15.00. Please know how large your print is. Not knowing how your image will fit in the size of your desired print size can result with cropping of your image.