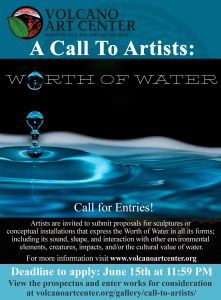 Artists are invited to submit proposals in the form of a drawing with descriptive notes or photos of 3 views of a 3-D maquette for stand alone sculptures or conceptual installations that express the Worth of Water in all its forms; including its sound, shape, interaction with other environmental elements or creatures, impacts, and/or the cultural value of water.
Professional artists, amateur artists, and university students in an art program are invited to submit original works.
The deadline to apply is June 15th.
Niaulani Sculpture Garden Exhibit : THE WORTH OF WATER EXHIBIT
November 26, 2023 – January 10, 2026