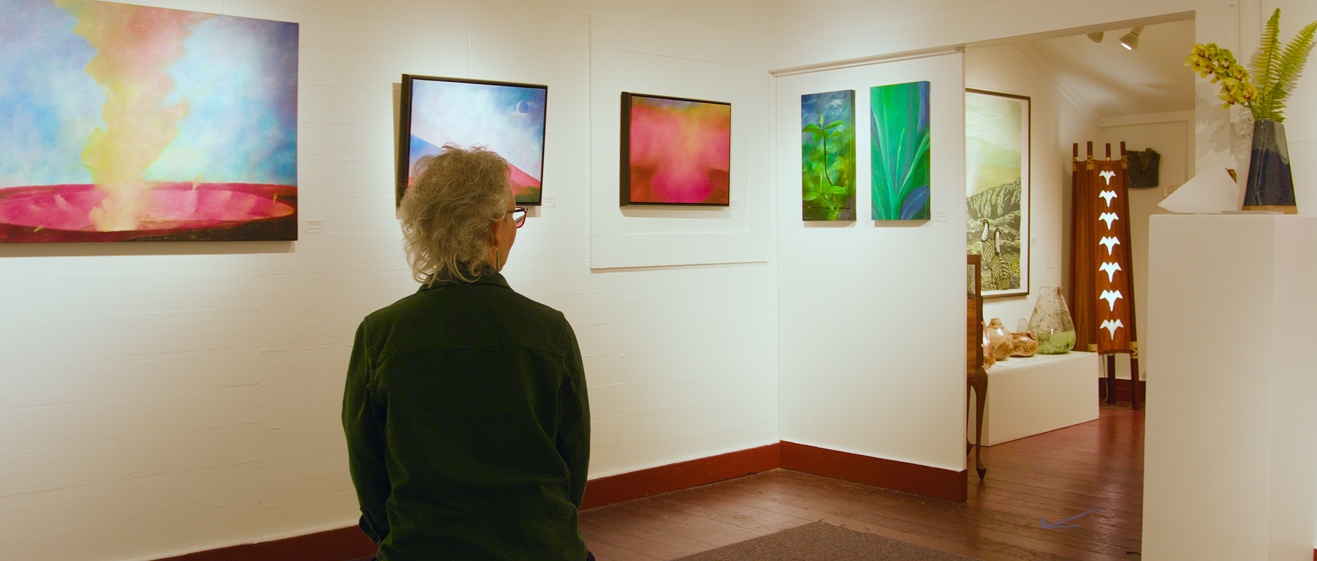 A Brush With Light: Volcanic Island Reflections
Take a look a the Volcano Art Center's premiere exhibit for 2021. A Brush with Light: Volcanic Island Reflections By Catherine Robbins.
Featured Exhibit Videos
About The Exhibit
Robbins' paintings feature vivid colors and rich textures. Together they express a unique perspective on the island's extraordinary landscapes ranging from the high mountains of Mauna Kea and Mauna Loa, to the island's rugged coastlines and exceptional plant life. Featured prominently in this exhibit are the landscapes of Kilauea Caldera before and after the 2018 eruption. Using brushes, palette knives and rags, Catherine applies multiple layers of paint, blending colors directly on the canvas in a technique Robbins calls "whispering the paint." "These fine, subtle details and highlights capture fleeting moments of light and time," said VAC gallery Manager Emily C. Weiss.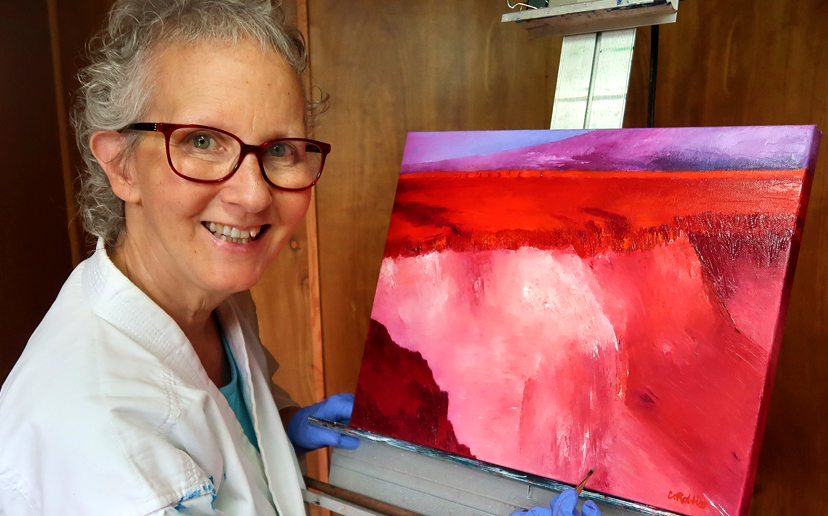 Virtual Exhibit
Please take your time to zoom in and explore the unique artistry and fine details in this exhibit.
---