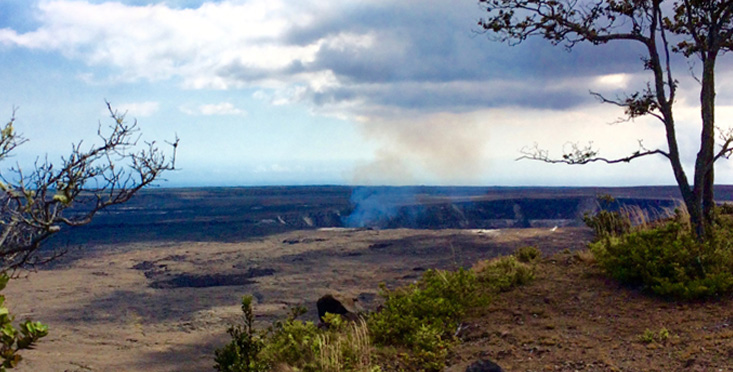 Presented within a contemporary setting, the "Introduction to Hawaiian Culture & Practices" workshop happens on Tuesday, March 21, 28 & Tuesday, April 4, from 4pm – 5pm at Volcano Art Centerʻs Niaulani Campus! 
Prepare to dive deep and immerse yourself in Hawaiian culture, protocol, and practices. Visitors and kama'aina alike will delight in this hands-on series of classes suitable for anyone ages 15 and up who have a curiosity about Kīlauea, and the indigenous cultural practices of kanaka maoli with respect to Akua and to Pelehonuamea, goddess of the Volcano.
Kumu Ab Valencia will offer insight into Hawaiian cultural practices and protocol as it pertains to the realm of wao akua (a distant mountain region in which all of the living things there flourish as a result of the activity of the gods, akua). Learn an oli (a chant) and get a hands-on demonstration in the method of preparing a pū'olo (a container that holds the offering).Then embark on a huaka'i (excursion) to make a presentation to nā akua with oli and ho'okupu (offering).
Put it all together in "Hula Pele," on May 2, 9, 16, & 23, from 4pm – 5pm. In celebration of the annual Merrie Monarch Festival in Hilo, learn basic hula steps and hand motions that tell the story of Pele. Learn appropriate costuming and how to make hula adornments. On the final day of class, haumāna (students) will make a traditional hula presentation to Pele at her home at Kīlauea. Cost is $200 and includes all plant materials for hula adornments. Students may be responsible for pā'ū hula (hula skirt for men and women).
All classes meet at Volcano Art Center Niaulani Campus at 19-4074 Old Volcano Road in Volcano Village. Take your pick of the class offering that speaks to you or enroll in both sessions for a truly immersive experience that is sure to foster or rekindle your connection to this unique place we call Kīlauea.
Cost is $150 plus a $10 materials fee. Please bring a notebook and pen. No prior experience is necessary. Class sessions start promptly at 4pm – please arrive at least 10 minutes early.
To register, call (808) 967-8222
OR

About Kumu Ab Valencia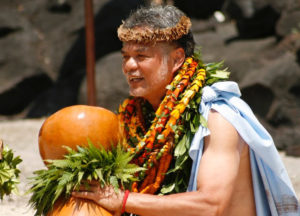 Kumu Ab Valencia was born and raised in Honolulu and began dancing hula in 1979. In 2004, Ab and his wife Pua moved from Honolulu to Volcano, Hawai'i, where Hālau Hula Kalehuaki'eki'eika'iu ma Kilauea began in March 2006. Kumu Ab currently teaches hula in Volcano and continues to share traditional cultural knowledge with the community.