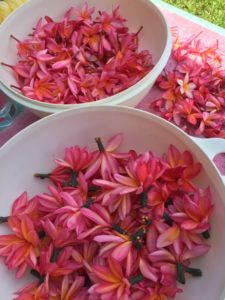 May Day is Lei Day at the Volcano Art Center!
 Come celebrate May Day at the Volcano Art Center (VAC) Gallery on Wednesday, May 1st!  Everyone is invited to join in the festivities, featuring a special Hula Kahiko performance at 10am by the students of Kua O Ka Lā Public Charter School under the direction of Kumu Kini Kaʻawa, followed by hands-on lei making demonstrations and live music on the Volcano Art Center Gallery porch from 11am – 1pm.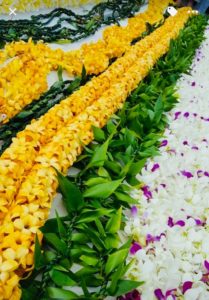 The May Day festivities at VAC honor the unique way that multi-cultural traditions are woven together to create a diverse, tolerant and beautiful community here in Hawaiʻi Nei.  With hundreds of fragrant blossoms and plant materials provided by the Volcano Art Center Gallery, learn tips to sewing the perfect lei, the proper protocol of giving and receiving a lei and more.  Our master lei makers, Kaipo AhChong and Moses Kahoʻokele Crabbe, along with Jelena Clay and Desiree Moana Cruz will guide you in creating a beautiful lei to take home with you.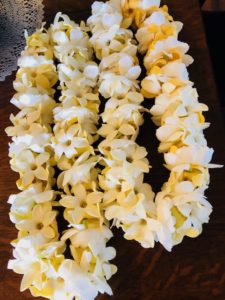 Adding to the festivities will be live music by Randy Lorenzo along with Wes Awana, and impromptu hula.  Randy is a much loved, long time member of the local music scene in Hawai'i, and a multiple Hoku and Grammy award winner. He will be joined by Volcano resident Wes Awana, a popular local musician and ʻukulele teacher.
This free event at the VAC Gallery in Hawaiʻi Volcanoes National Park is supported in part by a grant from the Hawaiʻi Tourism Authority's Community Enrichment Program.  National Park entrance fees apply.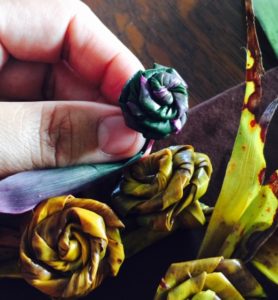 The Volcano Art Center is a non-profit educational organization created in 1974 to promote, develop, and perpetuate the artistic and cultural heritage of Hawai'i's people and environment through activities in the visual, literary, and performing arts. Visit www.volcanoartcenter.org or call 967-8222 for more information.