When:
May 10, 2019 @ 7:00 pm – 9:00 pm
2019-05-10T19:00:00-10:00
2019-05-10T21:00:00-10:00
Where:
Volcano Art Center Niaulani Campus
19-4074 Old Volcano Road Volcano
HI 96785
Cost:
Free, although a $5 donation is greatly appreciated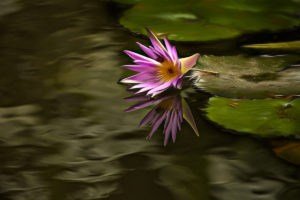 An Exploration of Light, Sound & Spirit
A presentation of 7 videos synthesizing music and projected imagery
By Ken Goodrich of Hawaii Photo Retreat
Walking into a sunlit forest, gazing upon a turquoise sea, hearing the strains of a haunting melody or the wind in the trees, we can be transported to other realms, out of the bounds of time and place.
Utilizing music from many cultures, and images ranging from luminescent landscapes to microscopic crystal formations, Ken Goodrich's multi-media explorations are a celebration of the spirit that animates all beings.
Ken will also speak on the inspirations for his work that give form to his unique style of non-narrative light and sound experiences.
"Light Sound & Spirit"
Friday evening, May 10th, from 7-9pm
at Volcano Art Center's Niaulani Campus
This evening is part of the series of presentations at the Volcano Art Center, focusing on art, Hawaiian culture and our environment. The series is intended to inspire, enhance our art and life experience and foster community connections. The event is FREE, but a $5 donation is greatly appreciated.
Goodrich's career has included the design, and the implementation of large scale scenic, projection, audio and lighting systems for live events and televised broadcast, which included work throughout the U.S., Europe, Asia and Latin America.
In the year 2006 he founded Hawaii Photo Retreat providing photo tours and instruction. His career has now come full circle to embrace his early love of photography. Currently Ken is focusing on fine art multi-media installations integrating projected imagery and music.