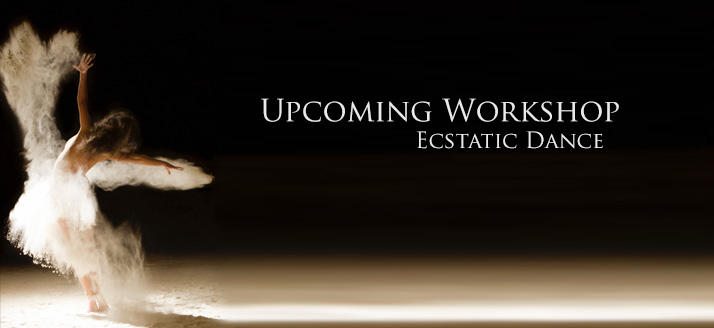 Join Jo Caron on the beautiful dance floor of Hale Ho'omana at Volcano Art Center on Saturday, June 3 from 2:00PM to 4:00PM for "Ecstatic Dance!" They say that a picture tells a thousand words. One deep dance tells millions! In Ecstatic Dance you'll discover a dynamic way to both workout, and meditate all in the same breath.
Ecstatic Dance is a movement meditation as a way to know thyself and bring forth harmony, peace, kindness and compassion in our lives. A wonderful tool to expand our world, our hearts, our consciousness, and our love for all living beings. Finding our own expression of Oneness, and in our challenging times, our own contribution to help save the world.
Ecstatic Dance unearths a freestyle movement vocabulary rooted in unexpected, fresh ways of moving—visceral and highly personal. It reveals ways to creatively express emotions and what might be present and maybe unresolved in our psyche.
The music gradually moving from fluid to linear and rhythmic, to joyful and to finally peaceful and integrating, leads the way, offering a means to let the body freely and safely express the journey of the soul.
Cost is $15 or $20 at the door. Please arrive on time!
For more information or to register call Volcano Art Center at 808-967-8222
or

More About Jo Caron and Jonathan Sudler
Jo Caron is a certified Kripalu Yoga teacher and longtime DJ at Kalani's Ecstatic Dance. She assisted Gabrielle Roth at Kripalu Center for Yoga and Health in Massachusetts and participated in many of Gabrielle's programs.
Jonathan Sudler, art director at Naluco and artist extraordinaire will create an ecstatic ambience for the event.